Open Letter to General Herbert (1893)
Topic: Canadian Militia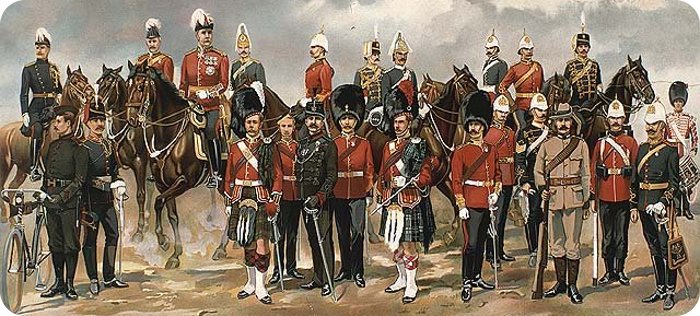 Open Letter to General Herbert of Canada's Military Force
Not an Army of Defence
Military Notes, The Quebec Daily Telegraph, 15 May 1893
The duty of a public officer is to do as little as he can for his money and to get along as smoothly as he can.
The following open letter addressed to General Herbert explains itself:—
"Sir,—I have on more than one occasion, as an amateur journalist, ventured to criticise some of your acts unfavourably, and have even had the presumption at times to commend you for what you had done and encourage you to go ahead. Having pointed out some of your minor mistakes, you will pardon me if I point out some of your greater ones, and my excuse for doing so is that I have vastly more experience with the Canadian militia than you have. In the first place you seem to imagine that it is meant for an army of defence and should therefore be kept in an efficient state. You were never more mistaken in your life. You do not seem to understand that it is first and foremost a political machine, by means of which friends can be favored and advanced, and foes slighted. But you will say, it is my duty as a public officer to see that the force is kept as efficient as possible and that the country gets the worth of its money. Here you are again mistaken. The duty of a public officer is to do as little as he can for his money and to get along as smoothly as he can. When you go to inspect a battalion you should carefully shut your eyes to all defects, let the regiment be put through a few of the 'show' movements, carefully rehearsed beforehand, and at the close assure them in your most genial manner that you have been delighted with everything you saw, that no volunteer regiment in the world could excel them and that their drill and discipline would do credit to regulars. This will do very well for city battalions, but for country battalions you can alter your speech a little and praise the physique of the men. If that is hopelessly bad you can praise their smart, tidy appearance, but in any case assure the men that they are a credit to their country. A man who keeps a sharp lookout can always find something to praise if his conscience is elastic enough. But that will ruin the force as a military organization and render it next to useless in time of need? Why of course it will, but if the volunteers should be called out for active service against one or two hundred badly armed, half starved semi-savages you can get your 5,000 to 6,000 men within three-quarters of a mile of the enemy's trenches and then make a brilliant bayonet charge that will cover three days. You will thus get to the trenches within 48 hours from the time the enemy had retired and every paper in the country will be singing your praises as the greatest soldier of modern times. When you come back covered with glory and decorations, and perhaps a Parliamentary grant, you will acknowledge that I was right. Above all, do not disturb the existing position of affairs. Let it be your maxim that 'Whatever is is right'."

Posted by regimentalrogue at 12:01 AM EDT