Discipline; The Key to Success in Combat
Topic: Discipline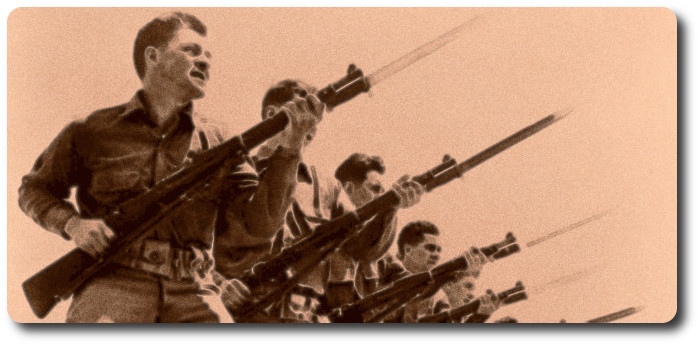 Discipline
The Key to Success in Combat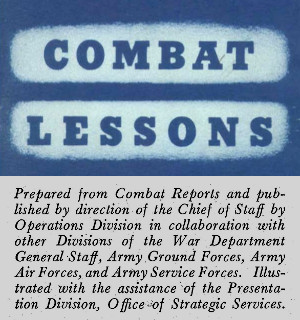 Combat Lessons, Number 2, September 1946
Commanding General XIV Corps, in a personal letter to Lieutenant General McNair:
"I would like to mention a few things I consider important in getting any prospective units ready for duty in the Southwest Pacific. The first of all requisites is discipline, with a capital 'D.' I refer to discipline in all its phases—water discipline, malaria discipline, personal appearance, military courtesy, the wearing of the uniform, personal and collective sanitation, carrying out orders in general, assumption and proper discharge of responsibility throughout the chain of command, etc. there is an inclination for men as well as for come officers to 'go native' in the tropics, to let down mentally on material and spiritual values, so discipline is especially needed here. Needless to say I consider an aggressive spirit always goes hand in hand with good discipline."
Lieutenant Colonel Clifton F. von Kann, 77th Field Artillery, Italy:
"The great stress placed on discipline and the chain of command is not an overemphasis and never can be. We have found again and again that the highest standards of discipline are absolutely necessary in and out of combat. In no other way can you be assured that the individual soldier will carry out orders without supervision, and in combat this is essential."

Posted by regimentalrogue at 12:01 AM EDT