U.S., Canadian Army Deserters (Rome, 1944)
Topic: Canadian Army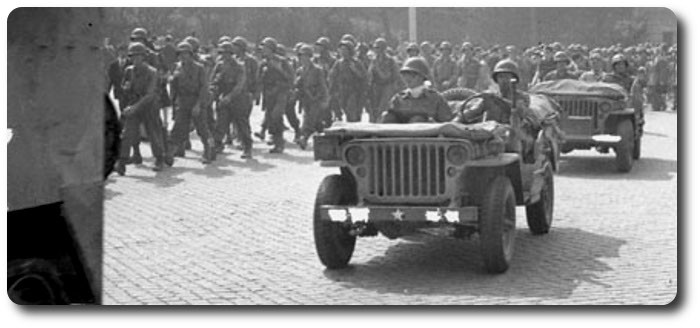 U.S., Canadian Army Deserters held for Gang Robbery in Rome
The Montreal Gazette, 10 November 1944
Rome, November 9.—(AP)—Two gangs, composed in part of deserters from the United States and Canadian armies and the French Foreign Legion, have been rounded up by military police after terrorizing Rome and Naples for several weeks, it was announced today.
Allied Headquarters said in an official announcement that the gans were charged with kidnapping military policemen, stealing their motorcycles and committing :many other hold-ups and robberies."
One of the gangs, led by a 23-year-old American soldier from Pennsylvania, was made up entirely of soldiers—six Americans and two Canadians—all absent without leave.
The second, led by a Yugoslav and a Corsican, both deserters from the French Foreign Legion, included five other deserters from the Legion, one American deserter and five Italian and Spanish civilians.
The American and Canadian soldiers face court-martial.
The all-soldier gang is accused of a number of hold-ups and other acts of violence, including the theft of the automobile of Lt.-Gen. Wladyslaw Anders, commander of the Polish Army Corps, and the kidnapping of several military policemen between Rome and Naples.
The break-up of this gang came after a jeep was wrecked in Rome and one of the Canadian members was injured. Military police charged that he carried a revolver taken from an American M.P. on the Rome-Naples road.
A guard was placed on the jeep and that night another Canadian, dressed as a United States officer, and an American dressed as a staff sergeant came to get it. Arrested, they tried to shoot their way out, but were overpowered. The prisoners were found to be ill and they were confined in a Rome hospital.
Then fellow gangsters appeared at the hospital attired as military policemen in an effort to "spring" the prisoners, but police scared them off.
From the three men in custody the police learned about the haunts of the gang and captured four more of the deserters at a Rome cafe.
The larger gang which used U.S. Army weapons as part of its equipment was taken into custody on information from a Spanish civilian.
Lt.-Col. Geoffrey White, deputy provost marshal in Rome, said the fact that many men A.W.L. were stranded in Rome without funds was responsible for the crimes. He said that even though these two gangs were broken up, it was probable that similar gangs in Rome and other cities remained.

Posted by regimentalrogue at 12:01 AM EST