Tanks (1920)
Topic: Military Theory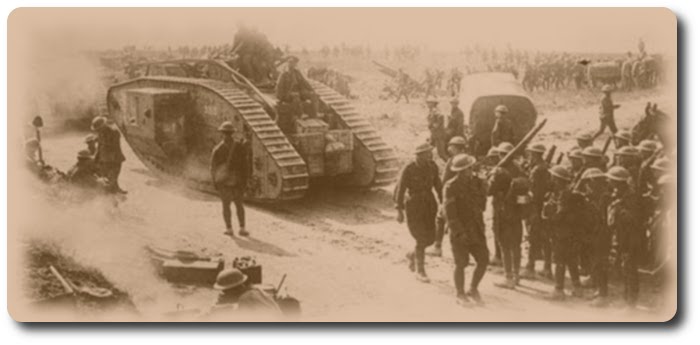 Tanks (1920)
Field Service Regulations, Volume II; Operations, 1920 (Provisional), General Staff, War Office
1. The tank is a mechanically propelled armoured vehicle which affords protection to its crew, armament, and machinery from ordinary rifle and machine gun fire and from shrapnel bullets. Its fire power and mobility make it essentially a weapon of offence. Its capability of delivering a large volume of accurate fire during movement is an important characteristic. Its moral effect on hostile troops is very great.
2. The tank can move over country where roads and tracks do not exist; it can cross trenches and surmount obstacles; when moving through entanglements it crushes down the wire to form lanes passable by infantry in single file. The weight of the tank can be utilized to destroy hostile weapons and personnel by passing over them.
Deep cuttings, swamps, very heavily shelled ground, rocky mountainous country, and thick woods are serious obstacles.
3. The size of the tank makes it a conspicuous object, and the noise of its engine, when running at high speeds, necessitates driving at low speed in the vicinity of the enemy when surprise is intended. The track of a tank make a distinctive mark on ground which is not very hard.
4. The limiting factors of the tank are its visibility and its vulnerability to shell fire, which render effective counter battery support of great importance. The radius of action is governed by the amount of petrol, &c., that can be carried on the tank and the physical endurance of the crew.
5. The power of delivering successful surprise attacks against almost any type of defences is one of the most important advantages of the use of tanks in large numbers.
6. The size, weight, speed, armament, strength of crew, and other factors vary with the different types of tanks. These details are given in the training manual of that arm.


Posted by regimentalrogue at 12:01 AM EDT