First Canadian Rifle Brigade (1946)
Topic: British Army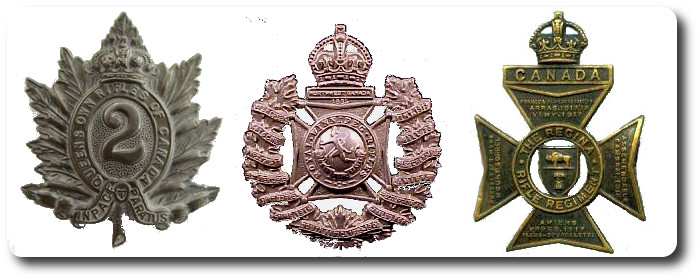 First Canadian Rifle Brigade Began and Ended in Aurich
The Maple Leaf, 11 April 1946
Aurich, Germany—(Special)—This town was the formation of the first rifle brigade in Canadian army history, and with the recent departure of the Royal Winnipeg Rifles, Aurich was also the scene of its breakup.
A rifle brigade in the Canadian army had long been the hope of many military men in the various rifle regiments, but efforts to form one in England during pre-invasion days were unsuccessful.
Brig. T.G. Gibson, peacetime commander of the Queen's Own Rifles, who led the Winnipegs during battle and who commanded them and the Royal Regina Rifles at the start of the occupation of Germany, pushed the formation of a rifle brigade.
He succeeded in having the QOR transferred to 2/7 Brigade to replace the Canadian Scottish, thus completing the first rifle brigade in the Canadian army.
All rifle regiments originated in Canada, their lightness, speed and mobility fitting them admirably to Canadian conditions. Present-day rifle regiments carry on the tradition, with their fast pace of 140 comparing with 110 for Scottish and 120 for infantry in the line. They also fall in at the double.
As the RWRs prepared to leave for Canada, the last brigade parade was held at Aurich, each unit with its newly-formed bugle and drum band.
The three bands, on their first appearance together on a parade square countermarched as a massed band in front of the brigade. Lt.-Col. J.N. Medhurst, of Toronto, brigade commander, took the salute.
Following the parade, the QOR, RRR and Brigade HQ moved off first and lined the roads to say goodbye to the RWR, whose departure signified the end, overseas, of Canada's first rifle brigade.

Posted by regimentalrogue at 12:01 AM EDT