"War is a Funny Game, Mother"
Topic: Military Medical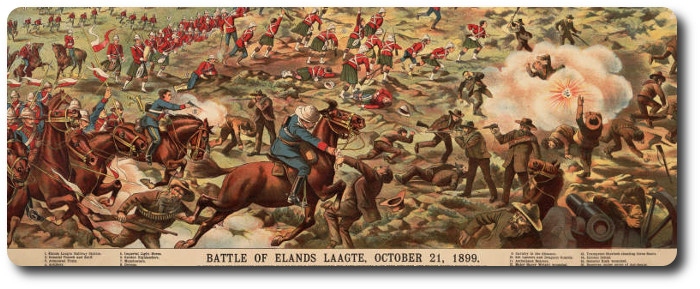 "War is a Funny Game, Mother"
The Age, Melbourne , Australia, 31 January 1900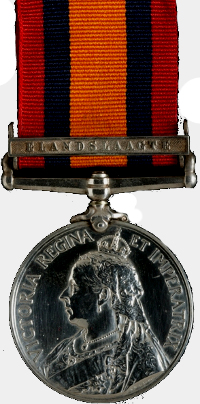 The following extract is from the letter of an officer who was shot by a Boer at Elands Laagte while protecting another Boer who had surrendered. After describing how he was "knocked over" from behind, he says:—
"I lay where I fell for about three-quarters of an hour, when a doctor came and out a field dressing on my wound, gave me some brandy, put my helmet under my head as a pillow, covered me with a Boer blanket which he had taken from a dead man, and then went to look after some other poor beggar. I shall never forget the horrors of that night as long as I live. In addition to the agony which my wound gave me, I had two sharp stones running into my back, I was soaked to the skin and bitterly cold, but had an awful thirst; the torrents of rain never stopped. On one side of me was a Gordon Highlander in raving delirium, and on the other a Boer who had had his leg shattered by a shell, and who gave vent to the most heart-rending cries and groans. War is a funny game, mother, and no one can realize what its grim horrors are till they see it in all its barbarous reality. I laid out in the rain the whole of the night, and at daybreak was put into a doolie by a doctor, and some natives carried me down to the station. The ground was awfully rough, and they dropped me twice; I fainted both times. I was sent down to Ladysmith in the hospital train; from the station I was conveyed to the chapel (officers' hospital) in a bullock cart, the jolting of which made me faint again. I was the last officer taken in. I was then put to bed, and my wound was dressed just 17 hours after I was hit. They gave me some beef tea, which was the first food I had had for 27 hours."

Posted by regimentalrogue at 12:01 AM EDT