The Way They have It In the Army (1917)
Topic: Drill and Training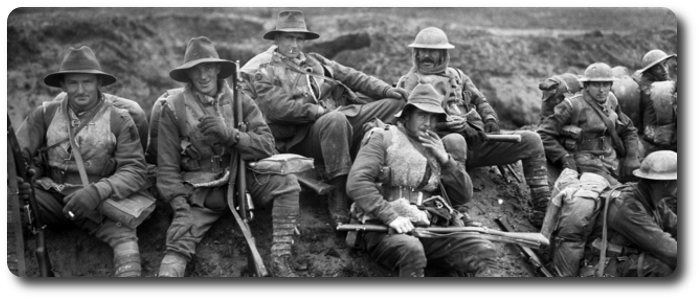 The Way They have It In the Army (1917)
The Sydney Morning Herald, 24 February 1917
(Angus and Robertson.)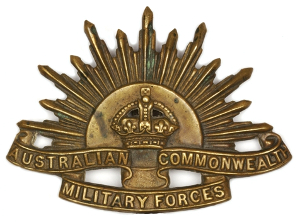 One does not as a rule look for literary excellence in a military manual, but there is some uncommonly good writing in "Citizen to Subaltern," by Captain A.W. Hutchin, of the Australian General Staff. In the old professional armies commissioned rank was usually the preserve of a class if not of a caste. But in the new national armies there is an open career for talent; In the Australian army in particular every "marmalade" has a Field Marshal's baton concealed somewhere in his dungarees; officers are now chosen for ability shown in the ranks, and some whom left here as privates are already majors.
What does a young officer need? Chiefly self-confidence, because if he is not certain of himself his men will not be certain of him.
Captain Hutchin's book is designed to guide the ambitious, and to stimulate the diffident. It deals with what may be termed the philosophy of junior command. It has nothing to say about the technicalities of traininf, for these may be learned from other books; it is concerned with the things that a young officer should feel and imitate rather than matters of tangible knowledge. The subaltern is paid more than the sergeant; receives more show of respect; has a more comfortable time all round. The advantages are his because his responsibilities are greater. Everyone would agree to this off hand, but if the average man were asked to define precisely the nature of those responsibilities and the psychological factors that contribute to their successful assumption he would require a volume. Captain Hutchin does it in a few score of short pages.
What does a young officer need? Chiefly self-confidence, because if he is not certain of himself his men will not be certain of him. It is not necessary that he should be perfect in the art of strategy; that is the business of generals and suchlike potentates. Indeed, the lesson of this war has been that in modern conditions the platoon commander is the man that counts. War has become a thing of sudden, deadly melees, in which it is every unit for itself. "If a leader understands the action of his own unit, and has a proper conception of its functions in regard to the next higher formation of which it is part, he will know a great deal, and can be a valuable leader." he would do better to spend his scanty leisure in the study of his men's feet than in the study of major operations. He will have ample time for the latter before his time comes to conduct them. The ablest theorist is of little value as an officer unless he has character, and this must be of the positive and not the negative quality. "No person can hope to lead Australians effectively if he does not bristle with character. The civil life of the population is of the freest type. Nobody is of any account in this country unless he has made good by personal exertion, it matter not is what walk of life. The good boxer is more thought of than the mediocre divine." And the zealous officer, despite all imperfections, is more thought of than the one who betrays the least sign of slackness.
The Australian officer as a neophyte is exposed to a trying ordeal. His platoon watch him with knowing eyes; all are conscious of each other's infirmities. Many are militant unionists, who have surrendered the eight-hour principle for the way they have in the army, where there are no "hours." But if they find that their immediate officer grudges a moment of his time from a duty that may seem trivial of superfluous, but is nevertheless a duty, they will at once take their cue from him. Therefore, the officer must always be "all-in." Courage is required also but there is no reason to be afraid of being afraid. There are tow kinds of fear, says Captain Hutchin, that which prompts a woman to take an umbrella on a wet day, and that which throws her into a panic at the sight of a mouse. The one is a sensible precaution; the other, a matter of nerves. Fear, or its absence, is largely a question of physical condition (for which the Army provides) and discipline, of which the author says much hereafter. On the other hand, daring, unless controlled, may be as disastrous as cowardice. He mentions an episode of which we have already heard whispers. An Australian unit on the Western front was appointed to take two lines of trenches. It did so at a canter. "This is too easy," it said, and proceeded to take the third line. Then the tragedy began. On either side the Germans appeared, and enfiladed our men; there were no supports because the plan was only to take two lines; the artillery could not help because we and the Germans were indistinguishably mixed up. The survivors who cut their way out were too few and too exhausted to hold even the second trench.
With units, so with officers. Gallantry is presupposed, but a live subaltern is more useful than a dead hero. To put it brutally, officers are not paid to win posthumous glory; they are paid to lead their men, to do a job for which they are specially chosen and trained. They will find sufficient risks in this job without going out of their way to invite them. Still, Captain Hutchin, the stern utilitarian, ever concerned to remind the officer that neither his soul or his body is his own, but belongs to his country, unbends to some extent. Speaking of the traditions among British subalterns that they must despise danger to the point of folly, he observes, "This utter recklessness in the absence of necessity has only it picturesqueness to recommend it. Otherwise it is a waste of good material; but perhaps it is better that it should go on so than that there should grow up a type of leader who shows even the slightest hesitation to sacrifice himself. Much better to die a reckless hero than to survive a 'Dugout King.'"
The aspirant officer may have courage, character, assiduity, and many other excellent qualities, but they will avail him nothing unless he grasps what discipline means. This is more important in the Australian army than in any other, for we, as a people, are said to be rather antipathetic to discipline. If we knew what it was we would be less recalcitrant. For it is nothing more or less than training, the shaping of a weapon to its particular object. One has seldom seen the idea of discipline explained so compactly, Captain Hutchin begins with the general principal that it is the primal instinct of self-preservation organised and controlled for the purpose of fighting. Man took long to learn this; those who were quickest to realise it made history. It is a mistake to think that discipline means merely efficiency in formal drill or smartness in saluting. These are simply the outward and visible signs of the informing spirit. It is equally a mistake to think that discipline is a burden to be borne by the rank and file. The higher the officer the more arduous his discipline. The drill an observances paid to superior rank are all part of a scheme which had proved its usefulness long before Rome conquered Britain. When Private Jones is made to slope arms in precise time with his company it is not because ceremonial will beat the Germans. When Private Jones salutes Lieutenant Smith, his own subordinate in civil life, there is nothing servile in it. It is impersonal. He may be a batter man in every way than his lieutenant; he is saluting not the man, but the flag and the army. We may belittle tradition, but it counts. A hundred, a thousand small things, handed down by tradition, have come to make discipline. When a man feels that the habit of going forward in obedience to orders conquers the shrinking of the flesh; when he knows that his safety lies in obedience to orders; when, without understanding what may be happening around, he goes on with his appointed task; when he realizes that himself, his lieutenant, his captain, aye, and his brigadier are but persons in a great game; when he can experience defeat without demoralisation, the victory without excess, then you will have the ideally disciplined soldier.
In the meantime, Australia will be glad of recruits. The scheme of training has ceased to be formal and monotonous. Everyone is told why they are learning what they are learning. Even if their task is not very exciting they are shown the reason of it.

Posted by regimentalrogue at 12:01 AM EDT