Bayonet and Sabre Fighting
Topic: Cold Steel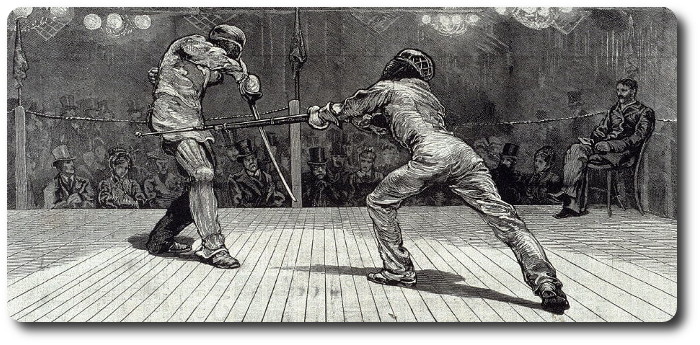 Bayonet and Sabre Fighting
The Toronto World, 21 October 1914
Toronto Central Y.M.C.A. Fencing Club have several members of the various regiments, officers and men, interested in these weapons, and a class is in progress demonstrating bayonet against bayonet, and sabre against sabre, and bayonet against sword. This club is not teaching bayonet drills, but bayonet fighting. The same can be said of the sword.
The use of the bayonet as a weapon of attack and defence is a necessary part of the instruction of the soldier trained to fight on foot. The club has one of the best equipments in Canada—spring bayonets, masks, gloves, etc., approved by the British War Office regulations. The course covers about twenty lessons. Great importance is given to these lessons, as it is by means of them that the combative spirit is given, and enables one to see, step by step, the fighting application of each detail which they are taught.
Bayonet fighting is not taught as a parade exercise, and when inspected it is seen in the assault. At the conclusion of the lessons awards are given for proficiency. In the course, a few very practical hints are given for using the bayonet in action:—
1. On nearing the enemy.
2. On getting to close quarters,
3. If opponent commences the attack before you actually deliver your attack.
4. Closing with an adversary.
5. Confidence in actual contact.
These instructions are under the direction of one of Canada's specialists, and a close student of scientific swordsmanship.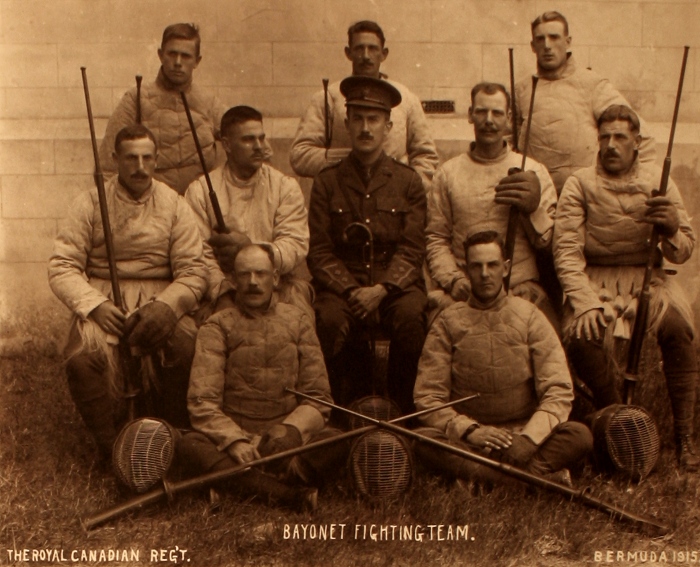 Posted by regimentalrogue at 12:01 AM EDT
Updated: Monday, 11 April 2016 12:15 AM EDT