Burden Put on Doughboy
Topic: Soldiers' Load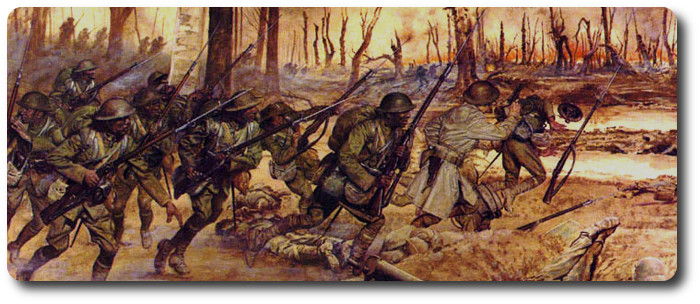 Burden Put on Doughboy
Army Experts Seeking a Method by Which Soldier's Load May Be Enlightened
The Woodville Republican, Woodville, Mississippi, 3 March 1923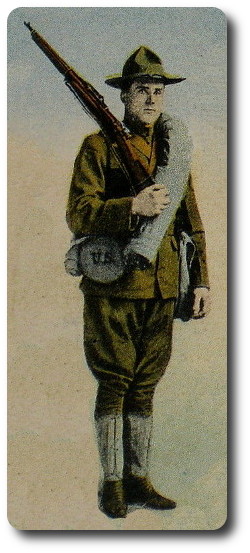 Washington.—The heaviest laden pack animal of the army is the doughboy himself. Inch for inch for size or pound for pound for weight, the buck private of infantry carries on his back into battle double the burden handled by horses or mules or motor truck.
He is expected to jog cheerfully along through the ooze beside the road, leaving the good going to the gas and animal transport.
Army experts are racking their brains for ways to cut down the doughboy's load. Exhaustive study has been given to war experience for that purpose. Through the American legion and similar organizations efforts have been made to get the men who carried the infantry packs in France to suggest changes. As yet, however, it was said at the War Department, to get only a few ounces of weight off the backs of the trudging infantry.
Experts figure that the average load for a foot soldier should not exceed 61 pounds. Yet under the present organization tables, "No. 3 rear rank" (who is the automatic rifleman in the infantry), must stagger along under about 133 pounds when fully equipped. All of the machine gun personnel is burdened almost as heavily as the infantry, carrying 115 to 125 pounds per man.

Posted by regimentalrogue at 12:01 AM EST