Ice Cream Lumpy
Topic: Humour

Ice Cream Lumpy
Recruits Had to Smooth It—in Their Pockets
The Milwaukee Journal, 31 August 1955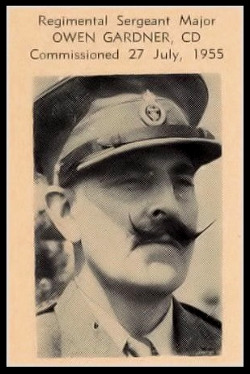 Calgary, Alt.—(CP)—The regimental sergeant major of the Princess Patricia's Canadian Light Infantry now is Capt. Owen Gardner. He was commissioned and named captain without going through the intermediate ranks of second and first lieutenant.
As regimental sergeant major, Warrant Officer Gardner was an army institution. He was the most respected—and most feared—man in his famous regiment. Stories of army life always followed him. One tells how he encountered two recruits blissfully licking ice cream cones, a sight he cannot stand.
"Get rid of them!" he bellowed. "Put them in your pockets."
The petrified pair obeyed meekly.
"Now smooth out the bumps," he ordered.
Gardner joined the Princess pats 32 years ago as a 16 year old drummer. He was promoted regimental sergeant major two days before the outbreak of World War II. He served through the war first in a training and then in a fighting capacity. He was in the first Canadian unit to go to Korea in 1950.
Soldiers who have felt the lash of Gardner's tongue claim his parade square holler was the best in the army. They say it could be heard in the center of Calgary, six miles away. If the wind was right.

The following is a brief biography of Owen Gardner, published in the September, 1955, edition of The Patrician, the regimental journal of the Princess Patricia's Canadian Light Infantry.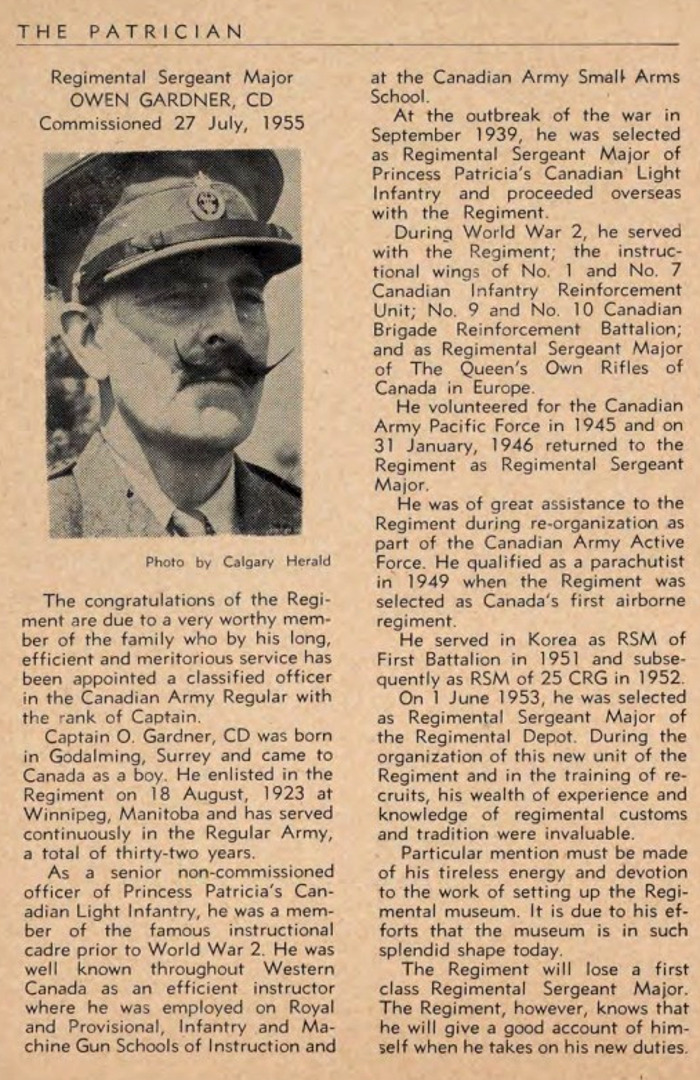 Posted by regimentalrogue at 12:01 AM EST