HMCS Algonquin (1953)
Topic: RCN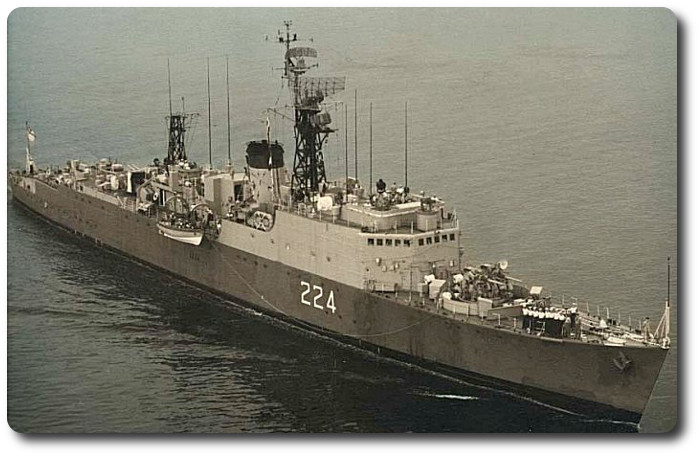 Famous Fighting Ship Docks Here In New Anti-Sub Role for R.C.N.
The Montreal Gazette; 28 October 1953
One of Canada's famous fighting ships, [H.M.C.S. Algonquin, has been] re-converted to carry on the tradition in a new role — commanded by Cmdr. Patrick F.X. Russell.
Originally commissioned in Feb., 1944, as a V-Class destroyer, the Algonquin was reconverted to an anti-submarine destroyer escort, to become the first ship of its type in the Royal Canadian Navy.
Fresh from N.A.T.O's "Exercise mariner", where she proved herself in her new anti-submarine fighting role, the Algonquin is a ship with a history.
She was one of many ships employed in attacks on the German pocket-battleship Tirpitz and in June 1944 played a part in Operation Neptune supporting the Normandy invasion. During this time she carried General Crerar and his staff to France.
In the latter half of the year she protected convoys to Murmansk. In one encounter with a German convoy off the Norwegian coast the Algonquin accounted for two German escorts and assisted in a third. In this fight eight of the 11 German ships were sunk and one driven ashore.
After being re-commissioned in February, 1953, ships officers said she was used to test various new weapons and methods of anti0submarine warfare. Now, they say, the evaluations of equipment are "pretty well complete."
Cmdr. Russell was born in England but came to Canada in 1922. He joined the Royal Canadian navy in as a cadet in 1934. His wartime sea appointments include service on H.M.C.S. Margaree, St. Francis and Skeena.
Among the ship's officers is Lt.-Cmdr. James C. Carter of Montreal west. He joined the R.C.N. as a cadet in Sept. 1941.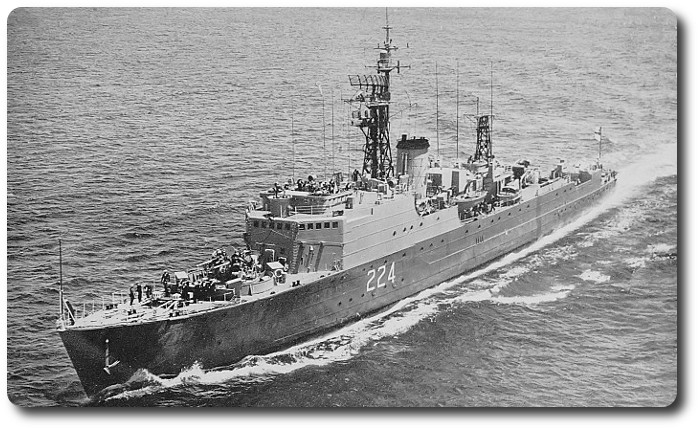 Posted by regimentalrogue at 12:01 AM EST