Regimental Colours for Canadians (1943)
Topic: Tradition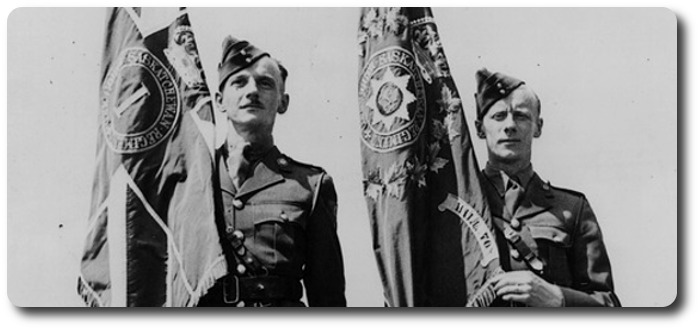 Regimental Colours for Canadians
Fought in Dieppe Raid
The Glasgow Herald, 17 July 1943
The King, in the uniform of a Field-Marshal, presented their first colours to two famous Canadian regiments, the Royal Regiment of Canada and the South Saskatchewan Regiment, on a parade ground in the Southern Command yesterday.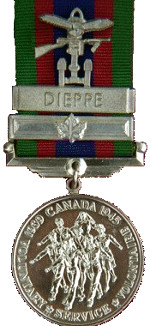 Both regiments fought at Dieppe, and survivors of that famous raid were among those on parade.
The Queen stood at the King's side as he took the colours and handed them to kneeling officers of the two regiments.
The King said:—
"In olden days regimental colours were carried into action. They used to form the rallying point round which the battle raged, and they were more precious to all ranks than life."
"To-day colours are no longer carried on the battlefield, but they still remain the emblems and the inspiration of courage, self-sacrifice, and devotion to duty, and they are guarded no less jealously and no less reverently than those of old.
Officers and n.c.o.s of the Scots Guards, who trained the Canadians for their ceremonial drill, watched their pupils with critical eye, but found their marching and drill faultless.
The King and Queen lunched in the officers' mess of the Saskatchewans. The menu was cold chopped ham, cold peas and diced carrots, followed by a tart.

Posted by regimentalrogue at 12:01 AM EST