Pioneers (1914)
Topic: Canadian Army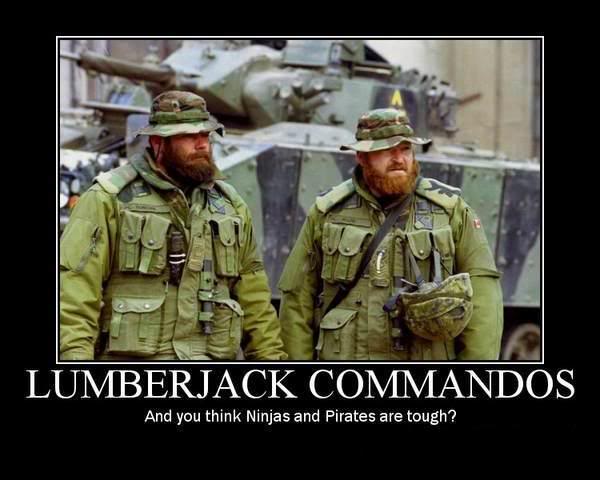 Pioneers (1914)
The Guide: A manual for the Canadian Militia (Infantry), Ninth Edition -- Revised 1914; Major-General Sir William D. Otter, K.C.B., C.V.O.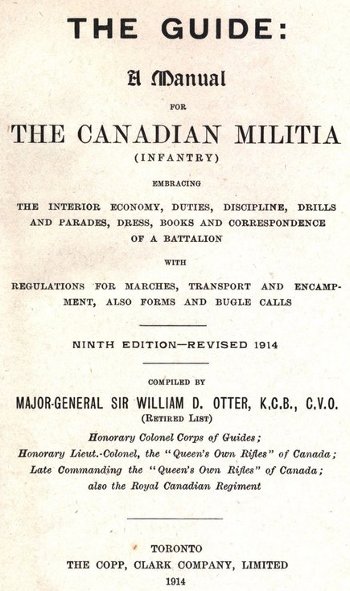 The pioneers are a small section of regimental artificers, competent to repair barracks, furniture, utensils, etc., or do minor mechanical work in barracks or camp, and if need be, instruct others in the same. They should be selected mainly on account of proficiency in their trades, and good character; they may also be employed in the Quarter-Master's store or other duty pertaining to that department.
Each company should have one pioneer, and the distribution of trades in a Battalion of eight companies be as follows: two carpenters; two Bricklayers (one able to plaster, the other to slate); one Smith (able to shoe horses); one Stonemason; one painter and Glazier; one Plumber and Gas Fitter.
A proper outfit of tools, such as picks, spades, shovels, axes, augers, a saw, chisel, crowbar, etc., should be in their possession.
A Sergeant (a carpenter if possible) should have immediate charge, the whole section being under the direction of the Quarter-Master.

In 2002, the Canadian Army removed the Pioneer and Mortar Platoons from the organization of the infantry battalion. The underlying cause of this decision was a need to reduce the manpower allocation to the infantry, as the alloted number of positions (which were not tied to rank and trade in reallocation) were needed for higher priority tasks within the Canadian Armed Forces. In balance, it was declared that the Engineers would assume the tasks previously undertaken by the Infantry Pioneers, a weak argument since there are never enough engineers for identified tasks in the first place. Similarly, the Artillery would take over the firing tasks of the infantry Mortar Platoons; the weapons, without addidtional crew position, were transfered to the Royal Canadian Artillery.

Posted by regimentalrogue at 12:01 AM EDT
Updated: Sunday, 5 October 2014 12:24 AM EDT