4.2 inch mortar
Topic: Mortars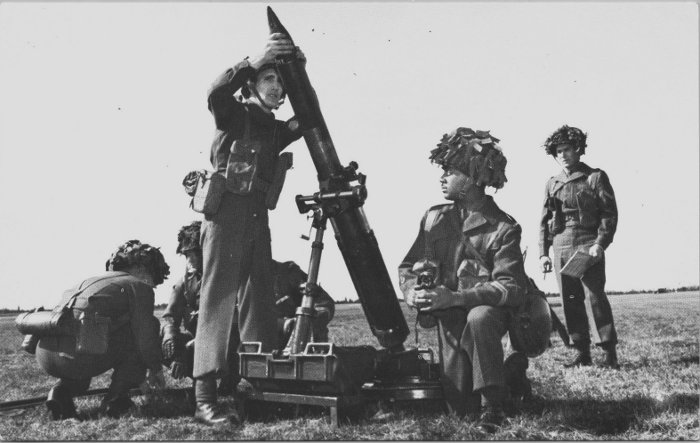 The 4.2 inch mortar as shown in a 1960s, recruiting souvenir card. The text on the reverse of the cards reads:
"The 4.2-inch mortar is a rifled, muzzle-loaded weapon. Its principal mission is the delivery of high angle, indirect fire. The mortar can be hand-carried for short distances when dismounted into five loads. A sight is provided to lay the mortar for elevation and direction. It has a maximum range of 6,000 yards."
Heavy mortars on the Canadian Army have been fielded by both the infantry and the artillery.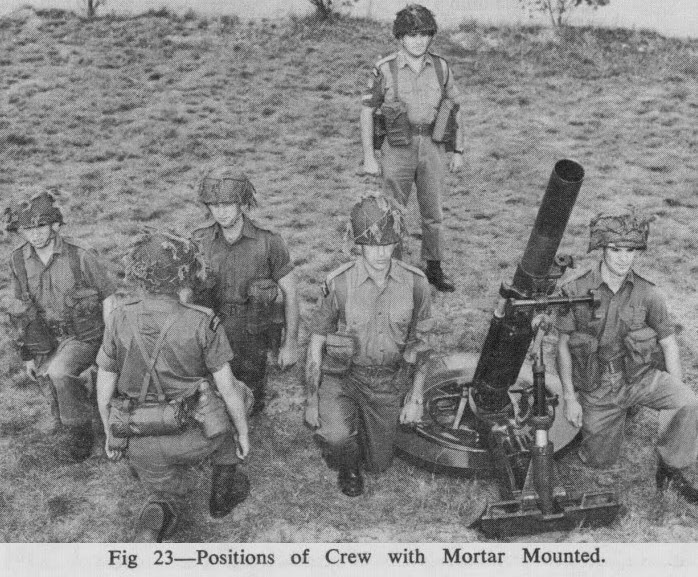 Operated by a six-man detachment, the M107 4.2-inch mortar was employed by "L" Battery of the 4th Regiment, Royal Canadian Horse Artillery, from 1964 until 1969, when it was replaced by the L5 pack howitzer. The Battery had eight mortars to sustain the airportable support role necessary for Canada's Allied Mobile Force commitments.
Standing Orders – Chapter 10; A Condensed History of The Royal Regiment of Canadian Artillery, 1793-1998
In the early fifties, each of the four Regular Force [Artillery] regiments were provided with a fourth battery armed with 4.2-inch mortars. In the mid-fifties the RCHA regiments turned in their 25-pounders for the US 105mm M1A1 towed howitzer (the C1 in its Canadian form), and in 1958 replaced the 4.2-inch mortar in the light batteries with M114 155mm medium towed howitzers.

Posted by regimentalrogue at 12:01 AM EDT