434 Squadron Colour
Topic: RCAF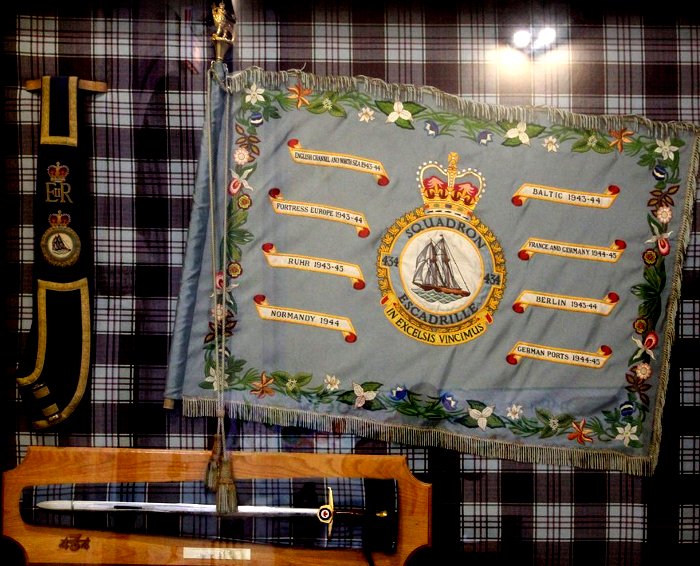 Tourists with an interest in military history are often aware of the military history of the cities they visit. based on this they seek out and tour museums, forts and other sites of interest. But the sites that are often overlooked are ones that most seldom associate with warlike intents; the city's churches and cathedrals. Once the concept is introduced, it makes sense to anyone familiar with places of worship in our older garrison towns, but surprises await even those who know to look.
The older the town, the greater the possibility that the original churches in the city will have plaques, memorials and other artifacts deposited by military units and by the families of those who served from the towns environs, or who lived in the city and had military family members who served elsewhere.
In early May, 2013, I had occasion to spend a few hours in the Cathedral Church of All Saints in Halifax, Nova Scotia. One of the significant military connections found in this cathedral is the Squadron Colour for 434 Squadron, Royal Canadian Air Force.
Presented to the re-activated 434 Tactical Fighter Squadron on 2 July 1977, this Colour shows the perpetuation of the Second World War predecessor. Carried for 11 years, the Colour was deposited in the Cathedral on 26 Jun 1988.
Battle Honours emblazoned on the Colour are:
English Channel and North Sea 1943-1944, Baltic 1943-1944, Fortress Europe 1943-1944, France and Germany 1944-1945, Biscay Ports 1944, Ruhr 1943-1945, Berlin 1943-1944, German Ports 1944-1945, Normandy 1944, Rhine
Links to further information on 434 Squadron: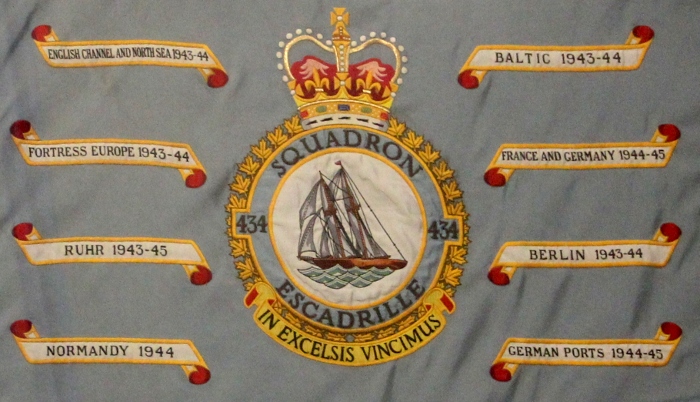 Posted by regimentalrogue at 12:01 AM EDT
Updated: Monday, 17 June 2013 2:54 PM EDT