Instant Expertise in Staff Duties (1970)
Topic: Staff Duties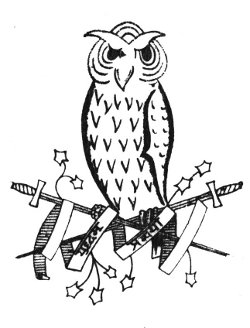 The Owl (Vol XXVI, 1970)
Course journal; publication of the Defence Services Staff College, Wellington, India
Instant Expertise in Staff Duties
by Lt Cdr B.B. Satpathy
Some of us in the 26th Course may have been fortunate, or unfortunate enough, to be posted to Service headquarters. There at some time of the other we shall have to prepare a 'statement of case' which can be quite a frustrating task in these days of 'economy drives' and 'run down' establishments, unless of course you know 'how'? Well, here is a recipe to help you in your confrontations with the Ministry. Use it carefully, and success is almost guaranteed. (DS Minor SDs of all the three Wings may consider incorporating this in the 27th Staff Course Syllabus.)
Now please familiarize yourself with the words in the Columns A, B and C below before we proceed further:—
Column A
Column B
Column C
0.
Integrated
0.
Management
0.
Options
1.
Total
1.
Organizational
1.
Mobility
2.
Systematized
2.
Monitored
2.
Flexibility
3.
Parallel
3.
Reciprocal
3.
Programming
4.
Functional
4.
Digital
4.
Time Phase
5.
Responsive
5.
Transitional
5.
Projection
6.
Optimum
6.
Incremental
6.
Hadware
7.
Synchronised
7.
Third Generation
7.
Concept
8.
Compatible
8.
Logistical
8.
Contingency
9.
Balanced
9.
Policy
9.
Capability
The recipe is simple. You want to use a forceful phrase to put your project through. Think of any three digit number at random. Select the corresponding word under each column. Put them together and you have a magic phrase and what is more, you sound knowledgeable.
Example. 423 – 'Functional monitored programming'. You do not know what it means. So what? neither do THEY!
The possibilities of this formula for use by higher Defence Staff are immense. With nine words in each column, you can have almost nine hundred knowledgeable phrases at your finger tips.
(Perhaps the NDC will also be interested, in which case maybe I should patent this recipe.)

Posted by regimentalrogue at 12:01 AM EDT