Soldiers Test New Combat Rations
Topic: Army Rations

Soldiers Test New Combat Rations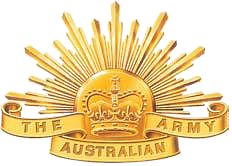 The Age, Melbourne, Australia, 17 June 1960
Canberra, Thursday.—Eighty Australian soldiers are testing new lightweight combat rations to replace the old wartime rations of bully beef and biscuits.
The 10-day trial is taking place under battle conditions at Holdsworthy, N.S.W., and is the first since a 10-man food pack was tested in Malaya three years ago.
The experimental ration pack consists of partly-cooked foods in plastic bags. Each pack weighs 2 lb. and is shaped to fit easily into a pocket.
The men have been split up into two platoons of 40 each. One platoon will eat normal field rations and the other will live entirely on the new lightweight pack.
The aim of the tests is to discover whether the new food pack I nutritious, appetising and serviceable.
Here is a typical day's diet for the troops testing the new ration pack, which has been made possible by new food processing developments:—
Breakfast: Biscuits and jam, a cereal and instant spaghetti and tomatoes.
Lunch: Biscuits, jam and tea.
Evening Meal: meat, potatoes, cabbage or carrots, and instant pudding of chocolate and nuts, tea, biscuits and jam.
During the patrol, the troops will eat chocolate and sweets between meals.
The contents of the packs have been partly cooked and compressed and require only the addition of boiling water to prepare a meal.
The soldiers taking part in the tests were medically examined and weighed before the trial began and will be checked again when it ends of June 24.

Posted by regimentalrogue at 12:01 AM EST