Garrison Church Parade (1895)
Topic: Canadian Militia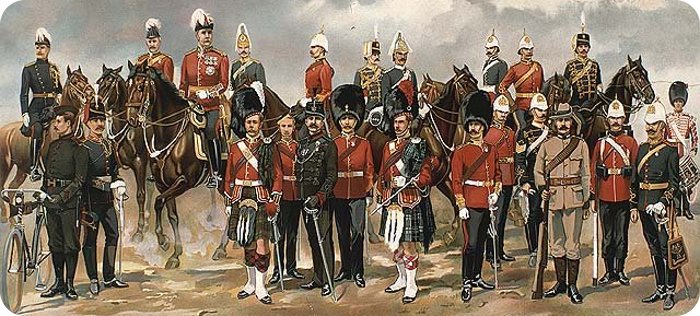 Garrison Church Parade (1895)
Daily Mail and Empire, 9 November 1895
Toronto has every reason to be proud of the magnificent showing made by the garrison at last Sunday's divine service parade. The total number of men in line, 2,041, was larger than any such previous occasion. The marching and general appearance of the men was magnificent, and in this connection an extract from Major-General Gascoigne's letter to Lt.-Col. Buchan, which appeared in full in The Mail and Empire of Monday, is worthy of repetition:—
"Not only did the numbers present on parade exceed my expectations, but the general smartness and magnificent appearance of the troops, as well as their steadiness and evident knowledge of drill and training, gave me the highest gratification. I am proud to have the honour of commanding such troops."
It was noticeable that despite the immense crowds lining the streets on the route to and from Massey hall the men were in no way inconvenienced thereby. The efforts of the police in keeping the roadways clear were ably seconded by the public. In this respect it is interesting to compare the following from the Montreal Star of the 28th October in connection with the church parade on the 27th of the same month:—
"The church parade of the Montreal brigade of active militia yesterday afternoon resulted in the thronging of the city streets with the densest crowds that have gathered in Montreal for years. The Champ de Mars, where the brigade was formed up, was so densely packed with humanity that it was with the greatest difficulty that the General and his staff could pass from one corps to the other to conduct his inspection. The whole way along the lengthy line of march to St. George's church, the streets were so jammed with spectators that the troops barely had room to pass through, while the southern half of Dominion square was black with people. A fact which was emphasized by the parade was the incapacity of the police to handle big crowds or their lack of will to do so. Not the least attempt was made at keeping the Champ de Mars or the streets along the route clear. The ranks were squeezed in all the way along the route, and at cross streets electric cars and other vehicles were allowed to cross the line of march with impunity."
"The total number of men in line was 1,656, and again quoting from the Star, the distribution was as follows:—"

Posted by regimentalrogue at 12:01 AM EDT