Adjustment of the soldier to an Oversea Environment
Topic: Leadership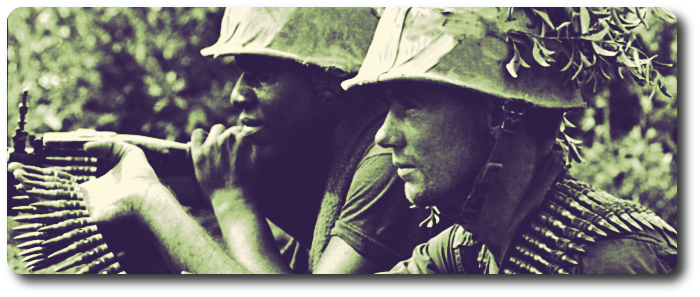 Adjustment of the soldier to an Oversea Environment
Department of the Army Pamphlet 350-14; Training Guide for Commanders of Company Sized Units; 31 July 1967
The astute commander must not only be a leader and trainer of men, but a student of psychology and human nature as well.
a. The soldier who steps off the ship or plane upon his arrival overseas is faced with the problem of adjusting to two types of new environment, geographical and situational. In most instances, this will be his first trip outside the United States; specifically his first experience in a foreign country. But even if he has been overseas before, he will find many changes and feel the necessity of adjusting to these changes. As with all other problems in a command, it's the commander who is responsible to see that the soldiers become adjusted.
b. The new arrival should be indoctrinated in the customs of the country in which he is stationed. He should be encouraged to meet his new neighbors, learn their ways, study their language, and become familiar with their history. Commanders exercising the proper guidance and indoctrination can reap unending benefits from an effective orientation, not only through better community relations, but in higher morale of their troops. Once he has adjusted to his new surroundings, the strangeness of being in a foreign country will gradually wear off and he will become more productive as a soldier.
c. Being away from home may tend to lower the morale of the new arrival, but if his energies are directed into the right channels, all will benefit. Facilities for off-duty education are available and their use should be encouraged. For those who shy from "book-learning" but would like some practical acquaintance with geography, history, and local customs, the recreation and travel opportunities are unlimited, and as such as probably available to many for the first and last time. Each commander should guide and encourage his men to take maximum advantage of these unique opportunities.
d. Simultaneously with adjustment to his new geographical environment must come adjustment to his new situational environment. This transformation is one of attitude, in which the new arrival must be made to realize that he is no longer in a basic training or garrison situation. He must now apply the training principles and garrison experience he has gained. He must be made aware of the seriousness of his situation—that he is in the front line of defense against aggression. While there are many educational and recreational diversions overseas, the commander must keep the new arrival constantly alert to the necessity of keeping himself combat ready. The astute commander must not only be a leader and trainer of men, but a student of psychology and human nature as well. He must be able to instill in his men the feeling that they can enjoy their tours of duty overseas, benefit by the experience, and at the same time be prepared to assume more serious endeavors when called upon.
e. Each individual should be thoroughly indoctrinated concern­ing the importance of his job and how it fits into the "big picture," An individual who feels he occupies an important place in the organization will generally be more effective. He will have a better understanding of the heavy training requirements, of the need for field exercises, and of his small but important part in the free world's fighting forces.
f. You as a commander now have a new replacement. His future value in your unit depends on you. Proper orientation and a continuing program of profitable training, guidance, and information will help him and you. Without these, and left to his own devices in a local gasthaus or bar, he can become a disciplinary problem.

Posted by regimentalrogue at 12:01 AM EDT