Year's Work of Canada's Militia (1913)
Topic: Canadian Militia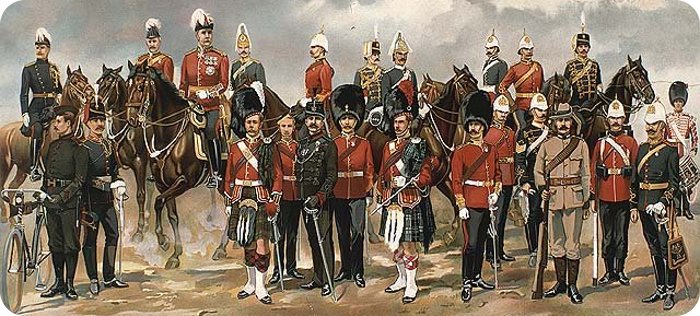 Year's Work of Canada's Militia (1913)
Annual Report of Militia Council is Presented by Col. Sam. Hughes
No Important Changes
Permanent Force Now Comprises 3,118 men, Including Officers—Increased Expenditure was $791,947
The Montreal Gazette, 15 January 1913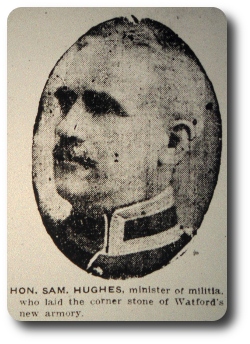 Ottawa, January 14.—The year's work in the Canadian Militia is reviewed in the annual report of the Militia Council presented by Colonel the Hon. Samuel Hughes. The one object sought, says the report in part, was preparedness for war, the power to mobilize at short notice a force of adequate strength, well-trained and fully equipped. In the scheme of defence a few adjustments have been made, but no important changes introduced.
Respecting mobilization, the general scheme is assuming definite shape. It depends for its success on decentralization, Division commanders will be given as free a hand as possible and not required to adopt a uniform system. The peace strength of the militia compared to war establishments is relatively low.
An inter-departmental committee, composed of the director of the naval service, chief of the general staff, and general staff officer for mobilization has been formed. Seventeen officers took instructional courses in England during the year. The report deals at length with the instructional schools of the militia in Canada, which in the last fiscal year granted certificates to 1,724 officers. In the year forty officers were appointed to the permanent staff.
The permanent force now comprises 3,118 men, of which 202 are officers. The largest number, 1,201, are at Halifax, Quebec coming second with 404, Toronto with 346, and Kingston with 345. The year's expenditure under votes was $7,558,284, and by statute $21,600. This was an increase of $791,947. A total of 38,994 men received efficiency pay aggregating $174,053.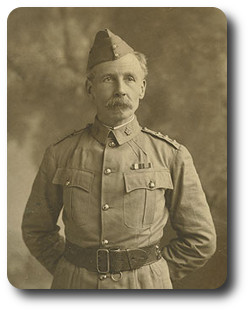 "The main obstacles to our efficiency," remarks General Otter, "present themselves in two forms—lack of money on the one hand and the profusion of it in the form of successful enterprises on the other. The former, militating against the provision of armories and equipment, rifle ranges and training grounds, and so placing obstacles in the prosecution of effective training in its full significance; the latter prevents individuals from sparing the time necessary to fit themselves for the military duties they have assumed."
General Otter goes on to say that not enough serious thought is given to neglect of preparation for defence. Is it not imperative, he asks, that we possess a military force adequate to bear the first brunt of conflict or in any event cause the invader to stop and think on the threshold. He expresses the belief that the plaudits for church or ceremonial parades may have lulled us into the belief that we are fit and capable for any invasion and that we are encouraging a rude awakening and irreparable loss some day.

Posted by regimentalrogue at 12:01 AM EDT