Colours; Excerpts from Canadian Regulations
Topic: Militaria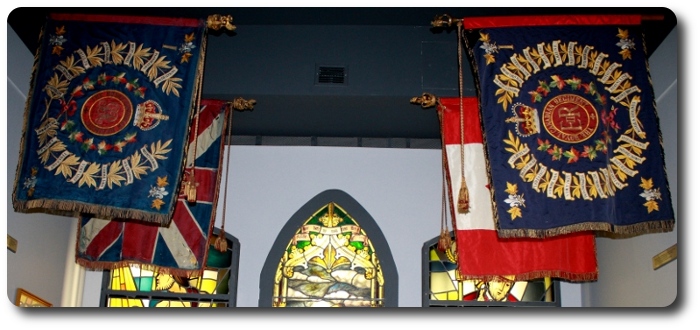 All Colours which have been consecrated and presented to a unit of the Canadian Forces (CF), whether donated or provided at public expense, are and remain Crown property in perpetuity, and are controlled by the Department of National Defence on behalf of the Canadian government.
Colours
The following extracts are from the Canadian Armed Forces publication A-AD-200-000/AG-000, The Honours, Flags and Heritage Structure of the Canadian Forces (from a pdf copy dated 17 August 2001). Questions regarding Colours which have been laid up in churches or other places should be directed to the Directorate of History and Heritage at National Defence Headquarters.
Chapter 5 — Colours
Section 1 — Policies and Procedures
Colours are a unit's most prized possession. They are presented personally by the Sovereign or by an individual, normally the Governor General, nominated to act on the Sovereign's behalf. Historically, Colours marked and provided a rallying point for army regiments in the line of battle. Today, they are no longer carried in action or held by a unit in a theatre of war. They continue, however, as visible symbols of pride, honour and devotion to Sovereign and country.
On presentation, Colours are consecrated by the Chaplain General assisted by the unit chaplains; when the Chaplain General is unable to be present, he will personally designate a chaplain to officiate for him. Through this means, Colours are sanctified and devoted to service as symbols of honour and duty; all members of the unit, regardless of classification, rededicate themselves to constancy in the maintenance of these qualities. Once consecrated, Colours are closely guarded and they are honoured by the appropriate compliment while uncased.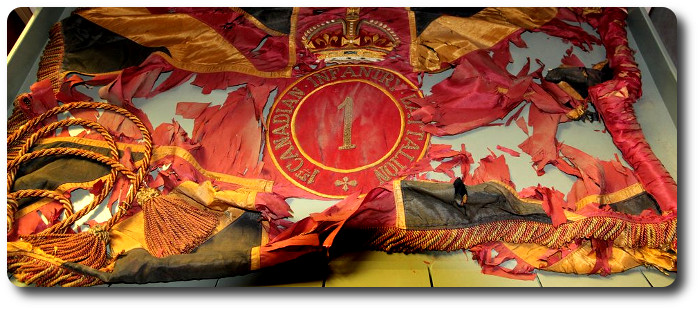 Because of their symbolism and purpose, Colours belong to a separate class from other flags and are not paraded with other flags in any Colour party.

Parading Colours. In Canadian practice, Colours and Colour parties are never paraded separately from the military body whose presence they mark and whose honour and duty they represent. They are only paraded as an integral part of the formation or unit concerned. An order to a unit which implies giving up control of its Colour can be seen as a sign of disgrace. Except as detailed in sub-paragraph c. below, commanding officers are responsible for ensuring that their Colours are never paraded with or by another unit. Thus:
a. In general, whenever a unit or a major portion of a unit is paraded on a ceremonial occasion, the unit's Colour or Colours may also be paraded.
b. Except for the special case of guards, including escorts and guards of honour, when small portions of a unit are paraded separately they are regarded as detachments rather than the unit itself. In these cases the Colour or Colours remain with the unit.
c. Colour parties from different formations or units are never combined into a single massed Colour party except immediately prior to joining their units at the beginning of a joint parade or after a joint consecration, or after being fallen out from their units to be lodged, deposited or laid up. Under special circumstances, Colour parties of several battalions of the same regiment may be combined when these battalions are brigaded on a purely regimental parade and not scheduled to manoeuvre separately; the combined Colour party then marks the entire regimental line. (If units manoeuvre, the Colours take post back with their battalion.)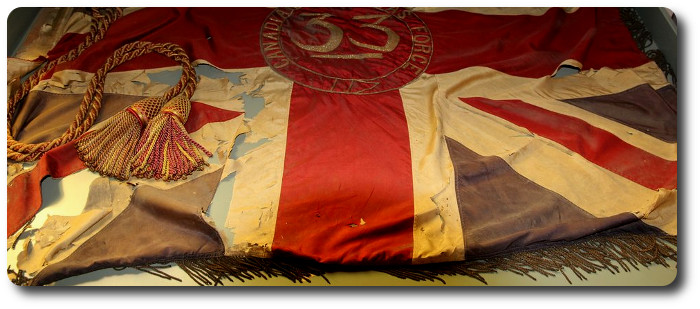 Section 2 — Retirement and Disposal of Colours
All Colours which have been consecrated and presented to a unit of the Canadian Forces (CF), whether donated or provided at public expense, are and remain Crown property in perpetuity, and are controlled by the Department of National Defence on behalf of the Canadian government. The Colours are memorials to the brave deeds and sacrifices of the units and individuals who serve under them. If deposited or laid-up, they are the responsibility of the custodian and must remain accessible to the public. Formal permission from National Defence Headquarters (NDHQ)/Director History and Heritage (DHH) is required before removal for any purpose.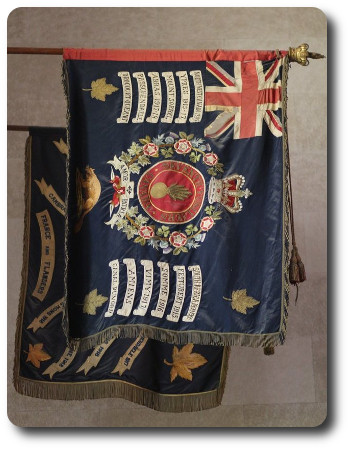 Custodians shall ensure that laid-up and deposited Colours are kept on display to the general public. They may not be stored or displayed in unaccessible areas, e.g. stored in sliding drawers in museum curatorial spaces with restricted access for scholarly research purposes only.
Under no circumstances are Colours or portions of Colours allowed to pass into the possession of private individuals. If the custodian can no longer preserve them, they must be returned to NDHQ/DHH for disposal, unless mutually satisfactory arrangements can be made with the unit and DHH.
When Colours are honourably retired and laid-up, they are left to decay and disintegrate, normally on their pikes or lances, until they cease to exist. Although the custodian may preserve the Colours under glass or otherwise handle them to retard disintegration, they shall never be restored. To do so would be akin to creating facsimiles of the consecrated originals. Although there are instances of replicas being made of Colours, NDHQ will not authorize their use or production. If replicas are identified, they must be clearly marked for historical or display purposes.They cannot be consecrated, carried or deposited, and they are not entitled to the honours accorded consecrated Colours.
Pieces which become detached while a Colour is laid-up, lose their sacred status and shall be burnt to ashes. Pikes, cords and pike heads for laid-up Colours shall not be replaced from public, non-public or private funds.
Serviceable Colours of a disbanded unit remain the property of the Crown and may be reactivated should the unit be reconstituted. In such case, DHH shall issue instructions through command headquarters to ensure that Colours can be reclaimed from the custody of those persons entrusted with deposit.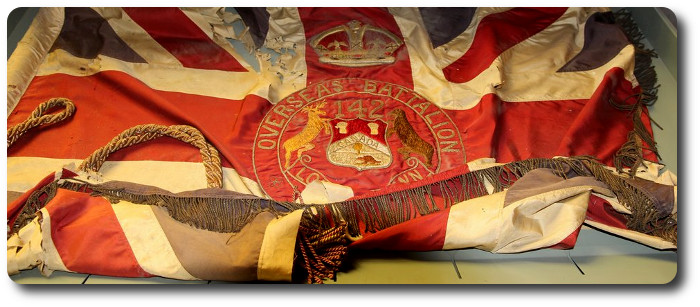 After Colours have been laid-up, they are considered memorials and are not normally displaced by Colours laid-up later, e.g., by the Colours if a regiment senior in precedence to the one whose Colours were originally laid-up. Laid-up Colours become extremely brittle and delicate over time. Custodians should ensure that they are disturbed as little as possible to extend their life.

Posted by regimentalrogue at 12:01 AM EDT
Updated: Sunday, 20 March 2016 9:48 PM EDT