Of Subsisting Troops (Saxe)
Topic: Army Rations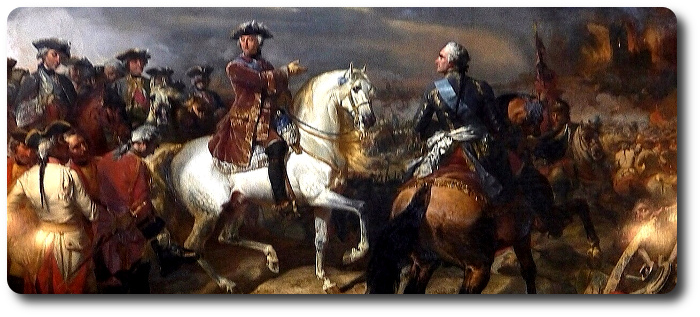 Of Subsisting Troops
Reveries, or Memoirs, Concerning the Art of War, by Maurice Count de Saxe, Marshal-General of the Armies of France (Translated from the French, MDCCLIX)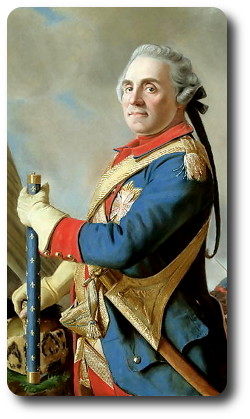 The practice of troops messing together contributes much to good order, oeconomy, and health debauchery and gaming are thereby prevented, and the soldier is, at the same time, very well maintained. This institution, however, is not without its inconveniences; because a man harasses himself after a march in search of wood, water, &c.; is tempted to maraud; is perpetually dirty, and ill dressed; spoils his clothes by the carriage from one camp to another of all the necessary utensils for his mess; and likewise impairs his health by the extraordinary fatigues which unavoidably attend it. Yet these inconveniences are not without a remedy; for the troops being, according to my disposition, divided into centuries, a sutler, provided with four carts drawn each by two oxen, should be appointed to every one, and furnished with a pot large enough to hold a sufficient quantity of soup for the whole century, of which every man should receive his proportion in a wooden porringer, together with some boiled meat at noon, and roasted in the evening; and officers should attend, to see that they be not imposed upon, or have cause to complain. The profit allowed to be made by these sutlers, should arise from the sale of liquors, cheese, tobacco, and the skins of the cattle which they kill; and which they are also to maintain with the herbage and provisions that will be always found in the neighbourhood of the army.
To carry this into execution, may at first appear a matter of some difficulty; but very little application will be necessary to render it both practicable, and of general use. Soldiers, when they were to go on parties, might carry as much roasted meat as would serve them for one or two days, without any manner of incumbrance. The quantity of wood, water, and kettles, which is now required to make soup for an hundred men, is more than would be sufficient for a thousand in the way I propose and the soup, at the fame time, be composed of much better ingredients: besides, the soldiers would thus avoid all unwholesome things which produce disorders, such as hog's flesh, unripe fruit, &c.; and the officers would only have occasion to attend their meals, at which one at least should be always present, to take care that they had justice done them. On forced marches, or at such times when the baggage could not be brought up, the cattle upon the spot should be distributed amongst the troops, and wooden spits made to roast their flesh; which is an expedient accompanied with no embarrassment whatsoever, and lasts only for a few days. But let us compare our method with this, and we shall soon find which is the most preferable. It is in use amongst the Turks, who are by that means at all times well nourished, insomuch that their bodies, after an engagement, are very distinguishable from those of the Germans, which are pale and meagre. There is also another advantage resulting from it in certain cases; that of managing the soldier's purse, by furnishing him with his pay, and at the fame time selling him his provisions; for instance, when contributions are to be raised in countries abounding in cattle, like Poland and Germany, that the inhabitants may be able to furnish what is required, one half must be taken in provisions, the other in money, and the former fold to the troops. Thus the soldier's pay makes a perpetual circulation, and. there will likewise remain an overplus of both money and provisions. It is moreover of great service in the consumption of such magazines as you have been obliged to make; for by fending your troops to subsist upon them, the loss to the state will be much diminished, and no umbrage, at the same time, given to the men.
Bread should never be given to soldiers in the field, but they should be accustomed to biscuit; because it is a composition that will keep without spoiling five years or more in the magazines. It is very wholesome, and a soldier can carry a sufficient quantity of it for even or eight days without any inconvenience. We need only apply to such officers as have served amongst the Venetians, to be informed of the general use, as well as convenience of it. The Muscovite kind, called soukari, is the best, because it does not crumble : it is made in a square form, of the size of a small filbert; and, as it takes up but little room, will not require such numbers of waggons to convey it from place to place as are necessary for bread. The purveyors indeed very industriously propagate the opinion, that bread is better for a soldier: but that is altogether false, and proceeds only from a selfish regard to their own interest; for they do not more than half-bake it, and blend all forts of unwholesome ingredients; which, with the quantity of water contained in it, renders the weight and size double. Add to this, their train of bakers, servants, waggons, and horses, upon all which they make a large profit : they are also a great incumbrance to an army ; must be always furnished with quarters, mills, and detachments to guard them. In short, it is inconceivable how much a general is perplexed with the frauds they commit, the embarrassments they create, the diseases they occasion by the badness of their bread, and the extraordinary trouble they give to the troops. The erecting of ovens is a circumstance which, in general, discovers so much of your intentions to the enemy, that it is needless to fay any more about it. If I undertook to prove every thing which I advance by fact, I should not be able to dismiss this subject so soon; but, upon the whole, I am convinced, that a great many misfortunes have proceeded only from this evil, which have been falsely ascribed to other causes.
It would be proper sometimes to with-hold even biscuit from the men, and give them corn in its stead, which, after having first bruised, and made into paste, they must learn to bake upon iron plates. Marshal Turenne, in his memoirs, makes some mention of this custom ; and I have heard it observed by other great commanders, that they sometimes refused their troops bread, even when they had abundance of it, in order to inure and reconcile them to the want of it. I have made campaigns of eighteen months length with troops that were, during the whole time, without it, and yet never discovered the least dissatisfaction. I have also made several others with such as were accustomed to it, and who were so far from being able to submit to the want of it, that the intermission of it for only a day was attended with the greatest inconveniences; a circumstance that rendered every enterprise in which expedition was required, impracticable.
In regard to flesh-meat, there is hardly a possibility of being reduced to a want of it; for cattle can keep up with an army very well, and cost nothing in conveyance; and if we grant that an ox weighs 500 pounds, and that every man is to be allowed but half a pound, one ox per day will maintain a thousand men, and fifty will consequently be sufficient for 50,000: suppose then that a campaign lasts 200 days, the number of oxen required will amount to no more than 10,000, which will follow the army, and find pasture sufficient to support them in all places. They should be assembled in different herds, or repositories, and successively advanced as occasion may require.
I cannot omit taking notice here of a custom established amongst the Romans, by means of which they prevented the diseases and mortality that armies are subject to from the change of climates; and to which also a part of that amazing success which attended them ought to be attributed. The German armies lost above a third upon their arrival in Italy and Hungary. In the year 1718, we entered the camp of Belgrade with 55,000 men: it stands upon an eminence; the air is wholesome; the water good, and we had plenty of all necessaries: nevertheless, on the day of battle, which was the 18th of August, we could muster only 22,000 under arms; the rest being either dead, or incapable of acting. I could produce many instances of this kind, which have happened amongst other nations, and can be only imputed to the change of climate. The use of vinegar was the grand secret by which the Romans preserved their armies; for as soon as that was wanting amongst them, they became as much subject to diseases as we are at present. This is a fact that few perhaps have attended to, but which is notwithstanding of very great importance to all commanders, who have a regard for their troops, and any ambition to conquer their enemies. In regard to the manner of using it, the Romans distributed it by order amongst the men, every one receiving a sufficient quantity to serve him for several days, and pouring a few drops of it into the water which he drank. To trace the cause of so salutary an effect, is what I leave to the adepts in physic, contenting myself with having related a simple fact, the reality of which is unquestionable.

Posted by regimentalrogue at 12:01 AM EST