Militia Estimates 1903
Topic: Canadian Militia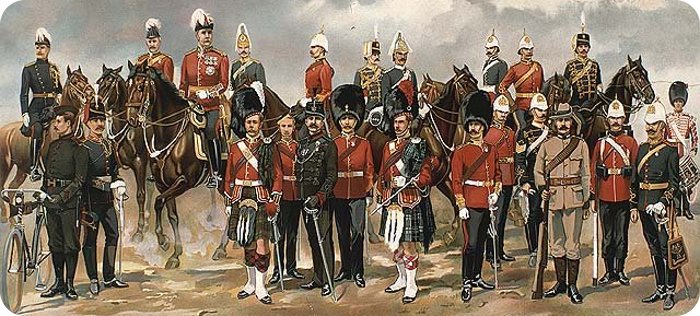 Militia Estimates 1903
"Blasts from the Trumpet," The Quebec Daily Telegraph, 28 February 1902
The following are the estimates required for the militia of Canada for the fiscal year ending June 30th, 1903.
Headquarters and district staff; $43,100.
Pay of permanent corps, including allowances for lodging, winter kits, fitting clothing, officers' messes, mens' reading rooms, etc.; $225,000.
Pay of active militia attending schools of instruction; $45,000.
Allowances for drill instruction, care of arms, postage, stationary to the active militia; $75,000.
Guards of honour, escorts, salutes and pay of active militia on special duty; $4,000.
Annual drill of the militia and musketry, including stores and all expenses in connection therewith; $520,000.
For salaries and wages of superintendents of stores, inspectors of clothing, and miscellaneous employees; $90,000.
For maintenance of military properties; $25,000.
For construction and repairs; $155,000.
For rations, forage, fuel, light and supplies, generally for permanent corps and schools of instruction, including remounts; $130,000.
For transport and cartage of military stores; $20,000.
Grants in aid of Dominion, provincial, and battalion, artillery and rifle associations, military corps, bands and military institutes; $38,000.
For miscellaneous and unforeseen expenses; $22,000.
Royal Military College, for all expenses in connection, except repairs to buildings; $75,000.
Dominion Arsenal, for all expenses except repairs to buildings; $150,000.
For contribution to His Majesty's Government and maintenance of local force at Esquimalt; $114,703.
For purchase of land for rifle ranges; $75,000.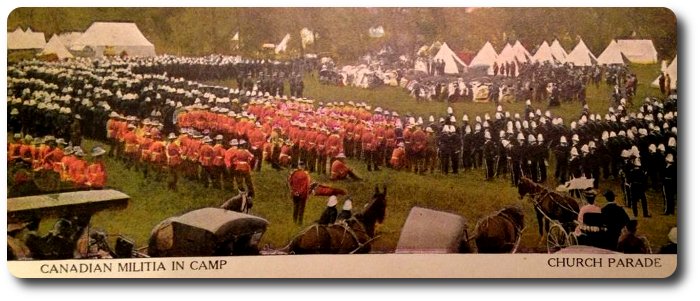 Posted by regimentalrogue at 12:01 AM EST