His Majesty's Sanction
Topic: Canadian Militia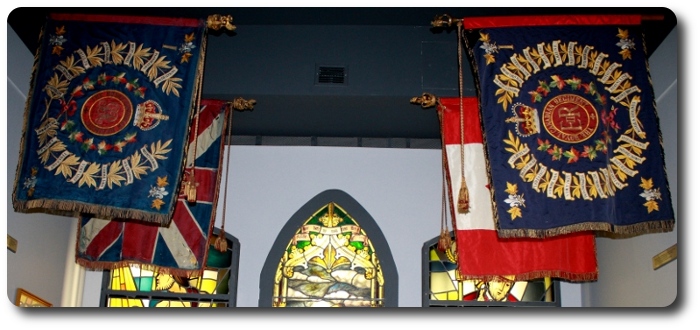 His Majesty's Sanction
From the archived correspondence of the Governor-General of Canada, held by Library and Archives Canada.
Dated 26 April, 1907, the following "Circular" was distributed to the Dominions of the Empire from the office of Secretary of State for the Colonies, who was, at the time Victor Alexander Bruce, 9th Earl of Elgin.
Downing Street,
26th April, 1907.
Sir,
The attention of His Majesty's Government to the diversity of practice which prevails in various parts of the Empire in regard to the granting of honorary distinctions and titles to Military Units; and, I have now, by His Majesty's command, to indicate to you the procedure which it is considered desirable should be observed in such matters.
2. As all honorary distinctions (not only decorations and medals) must be held to emanate from the Sovereign, they should not in any case be granted without His Majesty's sanction having been first obtained.
3. Changes of title which include the use of the words "Royal" or "Imperial" or introduce the name of a member of the Royal Family (e.g., Duke of Connaught's Own) should likewise be submitted in the first instance for His Majesty's sanction. Any application, therefore, to use such designations or for the grant of honorary distinctions should be made to the Secretary of State who will take the King's pleasure on the subject, after conferring with the Army Council.
4. Any other changes of title need only be formally reported to the Secretary of State for information, with a statement of the reasons for the changes where such changes are made on military grounds (e.g., the change of Infantry to Mounted Rifles).
It will be necessary for the above-mentioned procedure to be carried out before any honorary distinction or change of title can be recorded in the Army Lists published by the War Office.
I Have the honour to be,
Sir,
You most obedient, humble Servant,
ELGIN.

Posted by regimentalrogue at 12:01 AM EST