Stand Up and March
Topic: Drill and Training

Stand Up and March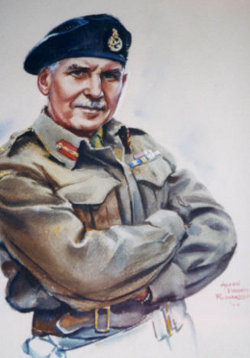 'Worthy'; A Biography of Major-General F.F. Worthington, C.B., M.C., M.M., Larry Worthington, 1961
A small-scale manoeuvre took place at Bramshott in which the Battalion attacked machine-gun positions, each represented by a drummer hidden in a clump of bushes. Worthy, an acting lance-corporal, was in charge of a few men and approached the objective—capturing the machine-gun post—in what to him was a perfectly logical manner. Taking advantage of cover, he and his men stalked the drummer, creeping up from behind and capturing him, thus putting the "gun" out of action.
They were the only ones to make any headway. All the rest of the Battalion were declared casualties once within range of the drums. But with Worthy's coup, the exercise on that immediate front came to an abrupt halt and the lance-corporal, feeling pretty proud of himself, prepared for what he considered justifiable commendation as he saw a mounted staff officer galloping towards them. But the officer came, not to praise, but to blast.
"Who's in charge here?" he roared
"I am, sir," said Worthy.
"You are, eh! Well, you're a disgrace to your regiment. What do you think you're doing? No British soldier crawls into battle on his belly! There's only one way to go after an enemy post. Stand up and march briskly forward!"
In the years that followed Worthy saw many brave men do just that.

Posted by regimentalrogue at 12:01 AM EST