Reconnaissance Tips of the Trade
Topic: Drill and Training

Reconnaissance Tips of the Trade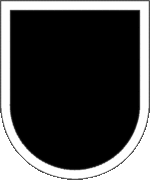 Combat Recon Manual, Republic of Vietnam; 1970
Prepared by Project (B-52) Delta, H.Q. NhaTrang
Detachment B-52; 5th Special Forces Group (Abn), 1st Special Forces
1. While on a mission, minimize fatigue because tired men become careless.
2. If you show confidence, your team will have confidence
3. If the team leader loses his temper it will affect his judgment. Keep cool. Think ahead, always keeping an alternate plan in mind. Don't be afraid to take advice from your team members.
4. Teamwork, the key to success, only comes through constant practice and training. Realism must be injected into all phases of training such as zeroing of weapons at targets In the jungle, use of live training aids for PW snatch or ambush practice, etc.
5. Teams that have a good physical training program have fewer health problems.
6. Make sure that personnel take salt tablets as a preventative measure rather then waiting until collapse is imminent. One tablet in a canteen of water is a good way to take salt, especially on very hot and humid days. Only take extra salt when plenty of water is available.
7. If your mission calls for emplacing a mine in a road ensure that an extra fuse is taken along just in case one is lost.
8. All personnel should wear loose fitting and untailored clothing on field operations. Tight fitting clothing often tears or rips allowing easy access to exposed parts of the body for mosquitoes or leeches.
9. Each team leader should have a pre-mission and post-mission checklist to ensure that nothing is left behind.
10. Use tact when reprimanding your personnel, especially indigenous team members. If possible, take the men aside to criticize him. This enables him to reason positively to the criticism since he will not feel ridiculed and lose self confidence.
11. Do not hang clothing or bandanas on green bamboo if you plan on wearing it afterwards. The fuzz on the bamboo is just like Itching powder.
12. Conduct English classes for your Indigenous personnel, especially interpreters. Conduct classes for your U.S. Personnel on your indigenous team member's dialect.
13. Pre-set frequencies on the PRC-25 so that a quick turn of the dials will put you on the desired frequency. This is especially helpful at night when you want to avoid a light.
14. Carry CS powder in plastic insect repellent or lube oil bottles. It is difficult to put CS powder in them but it is definitely worth the effort. Sprinkle CS powder in and on empty "C" ration cans and food containers. This will prevent animals from digging them up once you have buried them.

Posted by regimentalrogue at 12:01 AM EST