G.O.C. Inspection
Topic: Drill and Training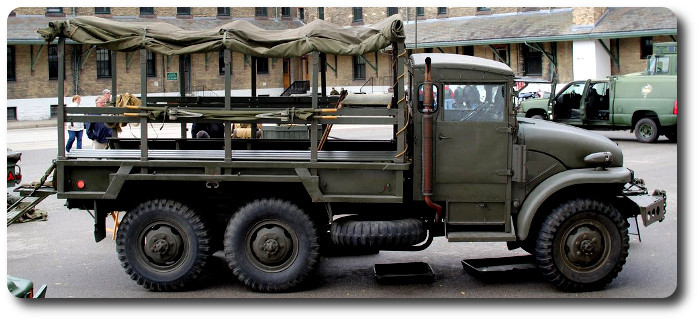 G.O.C. Inspection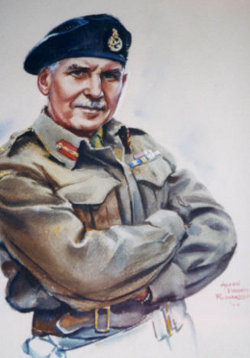 'Worthy'; A Biography of Major-General F.F. Worthington, C.B., M.C., M.M., Larry Worthington, 1961
The G.O.C.'s first inspection included the motor transport repair depots, and it was no cursory glance at immobile vehicles. Red tabs and all, Worthy wriggled under the machines to check their over-all condition, and the transport officer must needs crawl after him. On the first occasion the officer tried to avoid it by bending double and peering respectfully at his general below.
"Get under this damn thing, Major!" said the G.O.C. irascibly. "How in hell can I show you from there!"
So the major had to crawl under and lie on his back too while the General indicated the trouble spots where daily neglect took its toll. It was possibly the first time that officer had ever inspected an army vehicle from that angle, but certainly not the last. The impact on the men was terrific and they loved it. It made the G.O.C. human and efficient, for there is nothing a soldier likes better than to be led by a man who knows and appreciates the men's jobs.
Worthy on inspection was something to see, but those in the happy position of observers were the only ones to fully appreciate it.
Proceeding down the line, head thrust forward, a piercing and discerning eye taking in every detail, he would stop at every third or fourth man. He might ask the man's name, his home town, his employment before enlisting, or say, "Do you like your job?" or more embarrassing still, "Do you think you're well turned out?" Again, he might order a rifle into the "inspect arms" position and pull down the muzzle to check it, or have a man remove and unpack his kit. Men often used wire frames inside their packs to square them up, greatly simplifying kit-packing, but after one or two inspections there was a marked decline in wire frames and an increase in properly packed kits.
The inspection of the rear of the file was even more nerveracking for they couldn't see what was going on. A soldier was more than likely to be told to bend his knee and raise a boot sole for inspection. Invariably the boots of the chosen soldier were in need of repair. It happened so often that rumours of X-ray eyes circulated, but Worthy had a secret formula for spotting worn soles and his ability to pick the equipment that was in poor condition amounted to genius.
Nor were the officers spared. One dental officer, ordered to draw his pistol and point it at the eye of his Commander, trembled so that his field of fire could have killed a platoon.

Posted by regimentalrogue at 12:01 AM EDT