Of Rice And Leadership
Topic: Leadership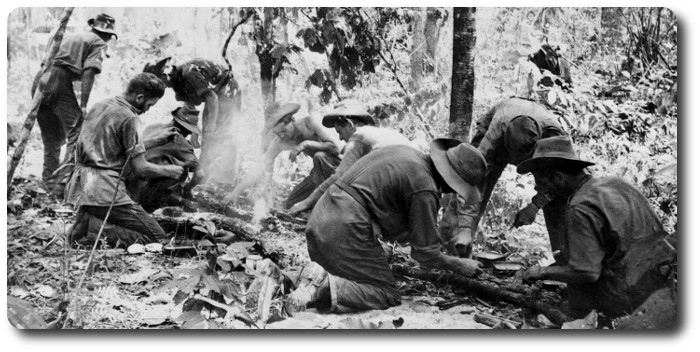 Of Rice And Leadership;
Orde Wingate Trains His Cbindits
Men at War; True Stories of Heroism and Honor, Robert Barr Smith, 1997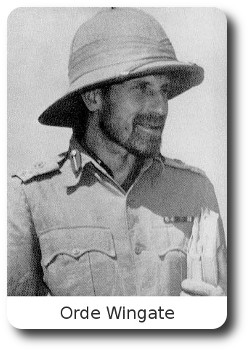 Brigadier Mike Calvert was a Chindit, fabulous commander of one of the British long-range penetration brigades inserted deep behind Japanese lines in Burma and supplied entirely by air. He was also a disciple of Orde Wingate, the charismatic leader whose brainchild the Chindits were.
Wingate insisted on using ordinary British and Indian battalions in his Chindit units; he wanted no elite forces because he believed these rank-and-file soldiers, properly trained and led, could beat the Japanese in their own jungle. Wingate was right, as his Chindits proved, but implementing his ideas sometimes took some doing. Here is one such case, just as Mike Calvert told it to me one pleasant day in London:
The Indian companies were based around the cooking pot. They carried a huge cooking pot, which would take two and a half hours to cook the rice. So sometime midday everything had to stop while they cooked this rice. I'd seen this on the retreat from Burma. And I told Wingate this, and so he had us…we had the 3/2 Gurkhas with us, and they were pretty junior. In my column I only had one Gurkha officer who was over the age of twenty-two. I remember meeting them, and they were all twenty-one, nineteen, eighteen, so on.
And so Wingate called the battalion around, young Gurkhas sitting around the bottom, then the older Gurkhas, then the British officers were around the sides. They were shaking their heads; they didn't think Wingate could teach them anything. And Wingate took some dried sticks from out of his pack. And he showed us…this was Boy Scout stuff…after you made a fire you picked up a sufficient number of sticks for the next fire. He was ready.
And he put these sticks on the ground and he lit them with a match. He measured out some water in a normal can, waited till the water boiled, and then he took a sock out of his pocket, measured out some rice and put it in. Then he set his alarm clock for twenty minutes and he just sat there on his haunches and everybody else watched in absolute silence and then after twenty minutes he took it off and showed it to them, and then sifted it and put some salt on it.
And he took a spoon and…I was looking at the Gurkhas' faces…and he got a spoonful of rice and munched it, and a terrific smile spread across his face, and they all smiled and then he handed the can around. According to their religious customs they're not supposed to do that kind of thing, but they all took a bite. And it was all right.
So in less than an hour he had converted the whole battalion to how to move and then of course you cook your own rice and that makes all the difference in your movement and maneuver-ability. You couldn't send out small parties before. It converted the whole battalion so they could be self-reliant.
And that is what good officers call leadership.

Posted by regimentalrogue at 12:01 AM EDT