Patronage and Appointments
Topic: Officers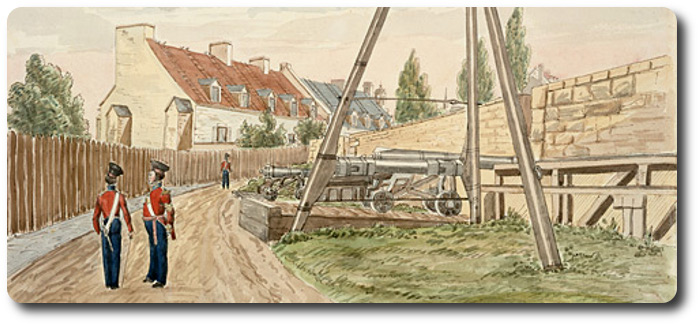 Patronage and Appointments
Gallant Gentlemen; a portrait of the British Officer 1600-1956, E.S. Turner, 1956 (Footnoted as from: Captain F. Duncan: History of the Royal Regiment of Artillery)
This tale may be apocryphal, as no Governor of Vew York named "James Pattison" appears to have existed. The major-general may be James Pattison Cockburn, who was an artillery officer appointed to conmmmand the artillery in Canada 1826 to 1832. Most information avauilble on line regarding this officer covers his work as a painter rather than his military career in detail.
The Governor of New York at that period was Major-General James Pattison, a Gunner. One day he received a letter from a subaltern in Florida who had married without asking permission, and, feeling the pinch, had plucked up enough courage to ask for a quartermastership. How Frederick the Great's Staff would have dealt with this situation is not difficult to imagine. General Pattison was an English gentleman, and his reply, ironic though it is, shows the degree of personal, paternal interest displayed by general officers of those days in the domestic affairs of younger gentlemen, however misguided:
"The letter you favoured me with gives me, at last, an opportunity of congratulating you on your marriage. I am very sensible that it is a state which must be attended by extraordinary expenses, and wish it was in my power to enable you, with perfect ease, to defray them. I would even adopt the mode you propose, of appointing you quartermaster, if I thought the good of the service required it, but as it does not appear to me necessary for every detached company to have a staff annexed to it, I am sure you will have the goodness to excuse my incurring any extra charges upon Government which I could not properly justify."

Posted by regimentalrogue at 12:01 AM EDT