Signalling Corps Is to Be Reorganized (1905)
Topic: Canadian Militia

News of the Militia
Signalling Corps Is to Be Reorganized on a New Basis
The Gazette, Montreal, 21 June 1905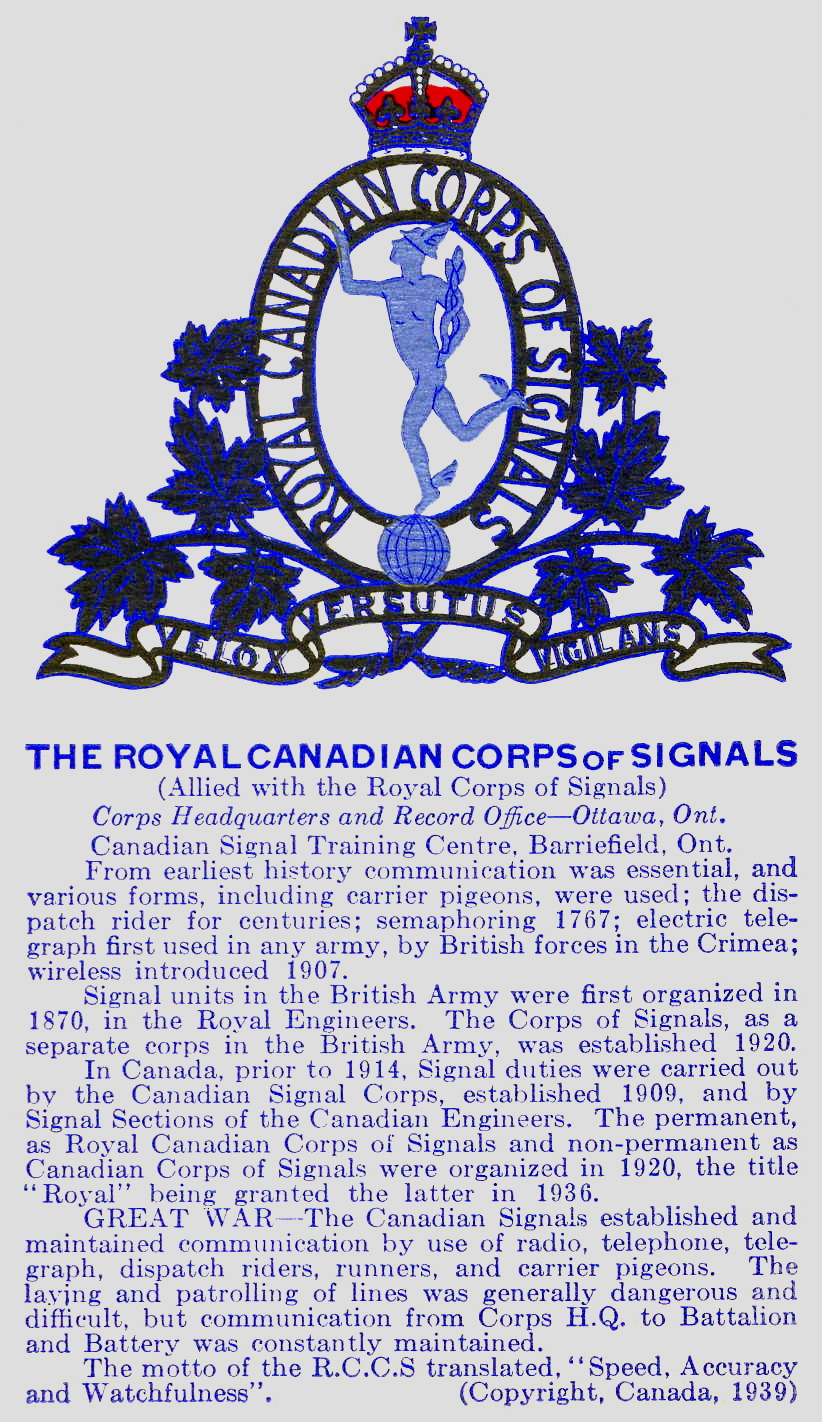 The re-organization of the Signalling Corps as the Canadian Signal Corps has just been authorized by the Department of Militia and Defence and six companies one for each military division and seven troops, one to each mounted brigade, have been decided upon as the establishment. The re-organization will take immediate effect in the 1st, 2nd, 3rd and 6th divisions. In the 4th division in which Montreal is situated and the 5th division, the existing sections of the Signalling Corps will be disbanded and following this disbandment re-organization will take place as in the other divisions.
The existing Signalling Corps which was made up of thirteen sections has not proven satisfactory, and the re-organization now pending is expected to place it on a thoroughly efficient basis. The change will necessitate certain alternations in the establishment. Instead of the thirteen sections there will be six companies of the Canadian Signal Corps, and seven troops. It will be organized by companies and troops and each company will be allotted to a division and each troops to a mounted brigade. A service of communication will this be established on a basis in conformity with the organization of the militia generally, and render that service more effective for field work.
The signal companies will be organized in four sections, one section being allotted to the headquarters of each division and one to each infantry brigade. There will be one troop to each mounted brigade. A division signalling officer will be attached to the staff of each division, and will command a signal company when assembled for training. He will also supervise the training of the regimental signallers. The re-organization is made conditional on sufficient funds being available for the necessary increase in the training establishment.

Posted by regimentalrogue at 12:01 AM EDT