The Art of Command
Topic: Leadership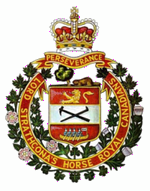 The Art of Command
By; A.C.K.; published in the Sabre and spurs : the regimental journal of Lord Strathcona's Horse (R.C.) Cadets. Vol. 1, no. 1 (1933)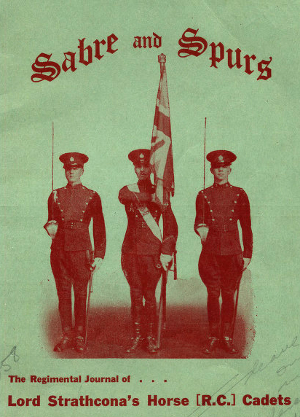 "Is command an art?" will perhaps be asked by some who feel that nothing can be easier than giving orders. Anyone, however, who thinks so, ignores the fact that the only man capable of command is the man who has learned to obey, and that an order is only justified, if, under the circumstances of the case, it was absolutely necessary. Even then, it can only be approved if it be unobjectionable both in matter and manner.
Every order places the subordinate to whom it is given in a position of constraint to which he willingly submits without any question if he recognizes the necessity for it, in such a case obedience is not a servile submission, but the free gift of a free man, but he complied with an order unwillingly it it is dictated merely by the pleasure of giving orders, or the desire to magnify one's own importance.
Fondness for domineering leads to tyranny and incites insubordination; it does no good but compromises discipline. We can see this in thousands of cases in the army, where there are superior officers who compel the willing obedience even of insubordinate men, while there are others to be found who make even the best men refractory.
Only the man who himself knows how to obey, who has learned from personal experience how grievous an inopportune or superfluous order can be, and how inexpressibly hard it is, in such a case, to resist the impulse to revolt, only such a man will avoid blunders when he is himself in a position of command.
We should always keep this fact before out eyes; we want a cheery and willing, nor a slavish servile obedience. It is the first alone which conduces to happiness in the regiment, ensures a firm unshaken discipline and inspires men to heroic deeds in action. It is the first kind of obedience alone, which acts educationally and forms the character.
Another serious drawback involved in a mania for giving orders is that all independence, all initiative, and all love of responsibility on the pay of subordinates are killed. Modern conditions require thoughtful leaders trained to be independent, and self-restrained men, capable, from devotion to their officers and their regiment, of proving their firm will to conquer even when their leaders are absent.
Good leaders and good men are not produced by orders, superfluous in themselves, and beside the mark; but we undoubtedly do get them if we give no more orders than are absolutely essential, and if we praise every independent action, even if it be not altogether apt or appropriate. In such a case what is wrong must be reproved, but not severely, not sharply, not in the form of censure, but only in the way of kindly instruction.
No man likes to be found fault with, but everyone is willing to accept instructions, and does better another time. The man who has cause to fear fault finding, forswears initiative. With regard to the form of an order, it should be borne in mind that only a definite distinct order, as short as possible, in which not a needless word is said, and which cannot be misunderstood. Every superior who finds that he has been misunderstood should first look for the fault in himself; if after careful consideration, he finds that it was not his fault, then, and not till then, he may take his subordinates to task.
We learn most from mistakes and misunderstandings, and it is therefore well to let them run their course. Untimely interference, repeated orders and such like, produce instead of trustworthiness, independence, and initiative which should be our aim, a feeling of insecurity and uncertainly which destroys all willing ness to accept responsibility.
This much is certain, that superior officers who give their subordinates…everywhere it is possible to do so…the independence which is their due, and even demand such power of initiative from them, will never be left in the lurch.

Posted by regimentalrogue at 12:01 AM EST