A French Tank Company at Dunkirk
Topic: The Field of Battle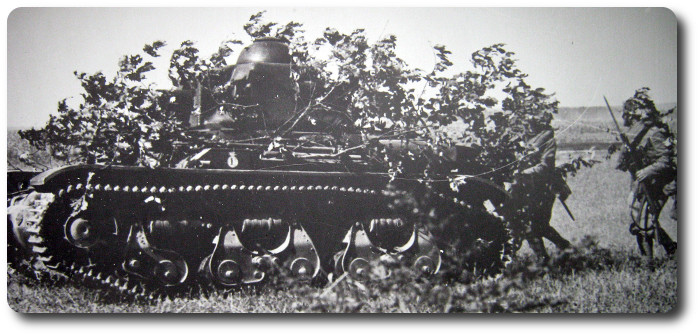 A French Tank Company at Dunkirk
The Miracle of Dunkirk, Walter Lord, 1982
"I am counting on you to save everything that can be saved—and, above all, our honor!" [General Maxime] Weygand telegraphed [Admiral Jean] Abrial. "[General J.G.M.] Blanchard's troops, if doomed, must disappear with honor!" the General told Major Fauvelle. Weygand pictured an especially honorable role for the high command when the end finally came. Rather than retreat from Paris, the government should behave like the Senators of ancient Rome, who had awaited the barbarians sitting in their curule chairs.
This sort of talk, though possibly consoling at the top level, did not inspire the poilus in the field. They had had enough of antiquated guns, horse-drawn transport, wretched communications, inadequate armor, invisible air support, and fumbling leaders. Vast numbers of French soldiers were sitting around in ditches, resting and smoking, when the 58th Field Regiment, Royal Artillery, passed by on May 28. As one of them explained to a French-speaking Tommy, the enemy was everywhere and there was no hope of getting through; so they were just going to sit down and wait for the Boches to come.
Yet there were always exceptions. A French tank company, separated from its regiment, joined the 1st Royal Irish Fusiliers at Gorre and proved to be a magnificent addition. The crews bristled with discarded British, French, and German weapons and were literally festooned with clanking bottles of wine. They fought with tremendous élan, roaring with laughter and pausing to shake hands with one another after every good shot. When the Fusiliers were finally ordered to pull back, the tank company decided to stay and fight on. "Bon chance!" they called after the departing Fusiliers, and then went back to work.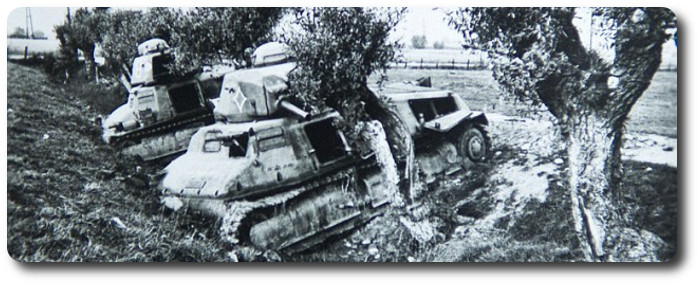 Posted by regimentalrogue at 12:01 AM EST