Recruits for the Permanent Force (1919)
Topic: Canadian Army


CNE Military Camp, 1915. City of Toronto Archives, Fonds 1244, Item 3588
General Recruiting Depot, Toronto
Wanted—Recruits for the Permanent Force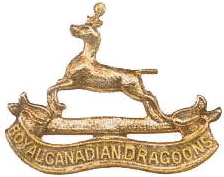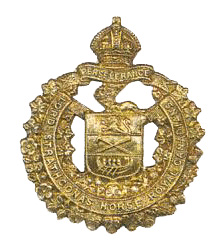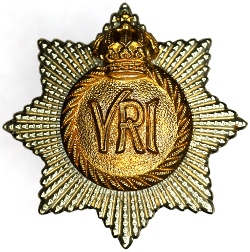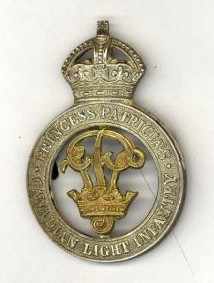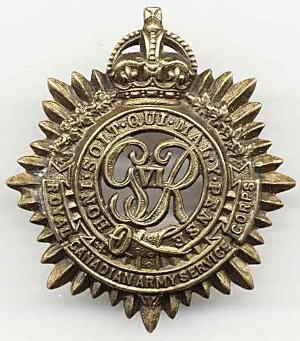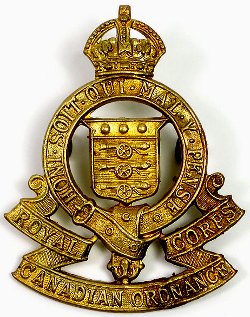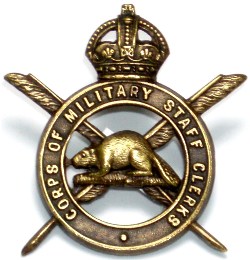 Enlistment
The Toronto World, 12 May 1919
Applicants for Enlistment must be: Bona fide British subjects of good character. Unmarried and without dependents for whom they intend to claim Government Allowance. Between the ages of 18 and 45. In good heath. Not less than 5 ft. 4 in. in height, and 34 inches around the chest.
They will be enlisted for a period of two years, and pass a medical examination before attestation.
Corps.—The Royal Canadian Dragoons, Lord Strathcona Horse (Royal Canadians), Royal Canadian Horse Artillery, Royal Canadian Garrison Artillery, Royal Canadian Engineers. Infantry—The Royal Canadian Regiment, Princess Patricia's Canadian Light Infantry, Canadian Permanent Army Service Corps, Canadian Permanent Army Medical Corps, Canadian Permanent Army Veterinary Corps, Canadian Permanent Army Pay Corps, Corps of Military Staff Clerks.
Pay.—The pay generally will be the rates of pay of the C.E.F.
Pay.
$
Field Allowances.
$
Total.
$
Total P. Annum
365 days.
Warrant Officer
2.00
.30
.30
839.50
Regimental Sergeant Major
1.85
.20
2.05
748.25
Quartermaster-Sergeant
1.80
.20
2.00
730.00
Squadron, Battery or Company Sergt-Major or S|Sergt.
1.60
.20
1.80
657.00
Squadron, Battery or Company Quartermaster Sergeant
1.50
.20
1.70
620.50
Orderly Room Sergeant
1.50
.20
1.70
620.50
Sergeants
1.35
.15
1.50
547.50
Lance-Sergeants
1.15
.15
1.30
474.50
Corporals
1.10
.10
1.20
438.00
Lance-Corporals, Bomb. And 2nd Corporals
1.05
.10
1.15
419.75
Privates
1.00
.10
1.10
401.50
Free Rations, Barrack Accommodations and medical Attendance or Subsistence at 80c per diem when Ration and Barrack Accommodation not available.
Married Establishment.—When a vacancy exists in the married establishment, and this is filled by proper authority, Dependent's Allowance of $30 per month will be paid to the Dependents of those ranks below Warrant Officer, and to the Dependents of Warrant Officers at $35 per month. No married man or single man with Dependents for whom he may claim Government allowance, is to be enlisted without reference to Militia headquarters, and only then when there is a vacancy on the married establishment.
Clothing and Regimental Necessaries.—A complete kit of clothing and necessaries will be issued on joining, and periodical issues thereafter during the period of service.
Actual and necessary cost of transportation to the point of enlistment, not exceeding $10 in any case, will be refunded to the man on enlistment, upon satisfactory proof of such expenditure having been incurred.
The Following Trades will be required.—Royal Canadian Engineers: Carpenters, Masons, Electricians, Stationary Engineers, Plumbers, Steam Fitters and helpers, Brick Layers, Telegraphists, Locksmiths, Painters, Paper Hangers, Glaziers, Joiners, Cabinet Makers, Plasterers, Machinists. Canadian Permanent Army Service Corps: Automobile Mechanics, Chauffeurs, Clerks, Bakers, Butchers, Horsemen. Canadian Ordnance Corps: Carpenters, Smiths, Tailors, Tent Mender, Saddler and Harness Maker, Tinsmith, Fitter.
Special Rates of Pay.—Special rates of pay are provided for Surveyors, Draftsmen and various skilled mechanics and tradesmen, and selected clerks filling positions of Subordinate Staffs.
Pensions.—Pensions are paid after twenty years' service upwards, according to rank and length of service. Soldiers who have completed not less than fifteen years' service and are incapacitated through infirmity of mind or body, shall be entitled to retire, and receive a pension for life.
Apply to the Officer Commanding Troops, Exhibition Camp, Toronto, for information, or see Recruiting Posters in Post Office at Toronto, Hamilton, Brantford and St. Catharines.
Department of Militia and Defence
Ottawa, April 16, 1919
H.Q. 1-1-29.

Posted by regimentalrogue at 12:01 AM EDT