Soldiers, Sports, and Fisticuffs (1888)
Topic: Discipline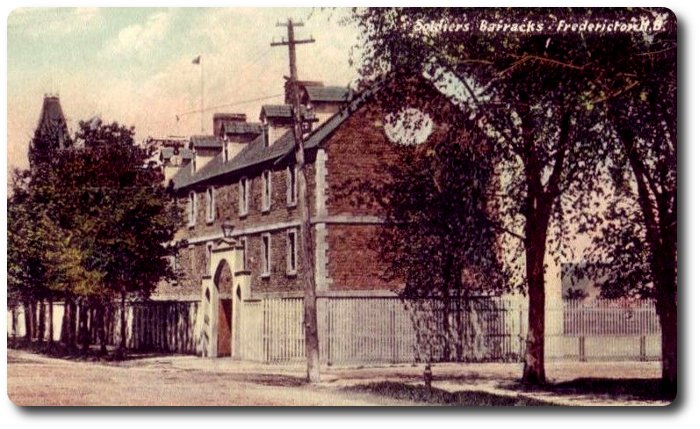 A Row Between Soldiers and Civilians
The Capital, Fredericton, NB, Saturday, 26 May 1888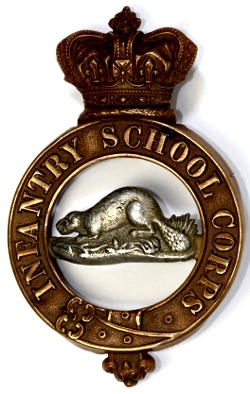 A lively fight took place of Tuesday evening between soldiers of the Infantry School Corps and members of the Shamrock base ball club, of this city. The Shamrocks, it seems, wanted to begin base ball playing on the grounds adjoining the Post Office. Some soldiers were in possession playing a game of foot ball, and then latter were inclined to prolong their sport with the intention, it is alleged, of preventing the base ballists from playing.
Finally the Shamrocks began playing some distance away. Their ball struck Private Boone, and he and Daniel McDonald, of the Shamrocks, adjourned behind the Post Office to settle the matter by a fistic encounter. Lieut. Ward, (a "long course" officer) put in an appearance and Boone would not fight, saying he could not do so in an officer's presence.
Mess Sergeant Boutillier then appeared and offered to fight the best man in the Shamrock club. John Farrell immediately offered to accommodate him, and quite a "slugging match" took place between them. Michael Ryan and Boone then got fighting, and soon it was man to man between a dozen couples of soldiers and base ballists.
Policemen Phillips and Wright arrived in time to prevent serious difficulty. Sergeant Boutilier undertook to instruct them that they had no business to interfere with him while he was on Dominion Government grounds. The policemen huslted him over the fence and, as he continued his abusive language, they arrested him and took him to the lockup. He was released later in the evening.
The fight is now the talk of the town, and will probably cause bitter feelings for some time to come. The Shamrocks claim that the base ballists were the injured party, and that they got the best of the fight. On the other hand, the friends of the soldiers say the Shamrocks has no business on the grounds.

Posted by regimentalrogue at 12:01 AM EDT
Updated: Wednesday, 15 October 2014 8:06 PM EDT