Extravagance in Officers Messes (1906)
Topic: Officers

Extravagance in Officers Messes
Blasts from then Trumpet
The Quebec Daily Telegraph, 5 May 1906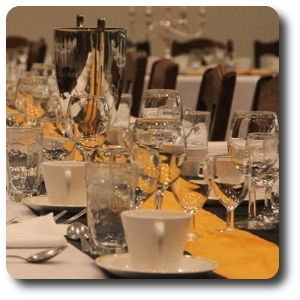 The British Army Council have not yet relaxed their efforts to eliminate extravagance in the conduct of officers' messes in the army, and some drastic rules on the subject have just been framed and will shortly be issued.
Commanding officers are to be held responsible that the mess is conducted without undue expense. No semi-private account books, in which extra charges and unauthorized subscriptions are shown are to be kept, and the commanding officer will be held strictly responsible that every charge made against an officer is shown in the official mess account which are produced for the inspection of the general commanding.
Presents of plate from officers on first appointment, on promotion, or on other occasions are absolutely prohibited.
Expensive entertainments are only to be given with the sanction of the general commanding, and no officer who has not signified his consent in writing is to be called upon to pay any part of the expense so incurred. Commanding officers are to give their special countenance and protection to any officers who decline to share in the proposed expense.
No general subscription, whether voluntary of otherwise, for entertainments, including general charges for lunches at race meetings, polo, and cricket matches, is to be made without the general's consent.
The keeping of a regimental coach is forbidden.
Officers of cavalry and infantry of the line are no longer to pay contributions to the band fund while the unit to which he belongs is serving at home or in the colonies.
This order will remove a very heavy burden. In India, officers will continue to pay certain contributions to the band fund.

Posted by regimentalrogue at 12:01 AM EDT