Making Canada's Militia Real Army (1913)
Topic: Canadian Militia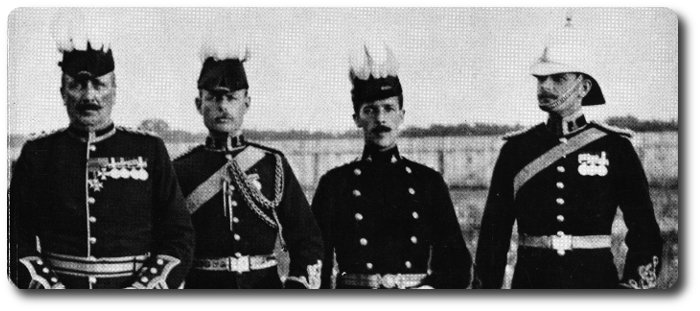 Making Canada's Militia Real Army
Scheme Now on Tapis to Send Whole Brigade to English Manoeuvres
Col. Hughes to Command
Four Battalions and One Composite Corps of Cavalry and Artillery to Compose its Make-Up
The Montreal Gazette; 5 August 1913
(Special to the Gazette.)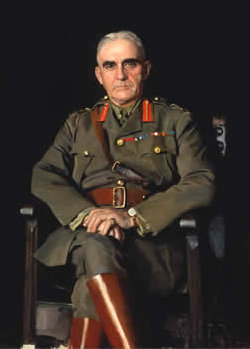 Ottawa, August 4.—A unique military proposition is at present being urged upon the Hon. Sam Hughes, minister of militia and defence, from different parts of the Dominion that Canada should send over in 1914 a Canadian brigade to the English divisional and army manoeuvres. Since the present minister took control of the military affairs of the Dominion there has been greater co-operations with the English authorities in military matters than ever before, and this scheme has been suggested to him as a forward step in still further modelling the Canadian militia on the liones of the English soldiers in tactical matters.
The scheme, as suggested, is that the brigade should be composed of four battalions and one composite corps composed of cavalry, artillery, etc. The brigade would be as follows:
One battalion of Highlanders composed of representatives of the different Highland regiments from all parts of the Dominion.
One battalion of Fusiliers and Guards, chosen from the different Fusiliers and Guards regiments of the Dominion. This battalion would be known as the "Bearskin Battalion."
Once battalion composed of the representatives from the different rifle regiments of the Dominion.
One battalion composed of representatives of other infantry regiments to be known as the "Scarlet Regiment."
One corps made up of the other arms of the service—Cavalry, artillery, Army Service Corps, and other units.
A Representative Brigade
The brigade would thus be representative of all the different arms of the Canadian service and those to be taken would be chosen on the recommendation of the officers of the regiment. The officers to be taken would depend upon the recommendation of the officer commanding their district and would depend upon the interest they had taken in their regiments.
It is also proposed that in order that the brigade should be ready to go in for hard work on its arrival in England that it should undergo a weeks' training in Quebec before sailing. The time required for the whole operations would not take more than from four to five weeks.
A most interesting feature of the English manoeuvres in 1914 would thus be to observe the results of the experiment of a Canadian brigade taking part in manoeuvres with the English troops. This would be the first time that a Canadian brigade had been sent to England, but not the first time that a full Canadian Regiment had gone across, as Sir Henry Pellat, at his own expense, took the Queen's Own Rifles, Toronto, with him to the English manoeuvres a couple of years ago. That experiment had splendid results.
It is likely that the Canadian brigade would be commanded by the Minister of Militia and Defence himself and a staff composed of distinguished Canadian officers.

Posted by regimentalrogue at 12:01 AM EDT