The Cost of War
Topic: CEF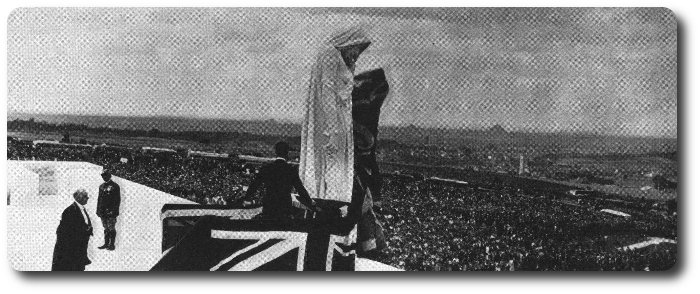 The Cost of War
The Granby Leader-Mail, 5 November 1936
Carleton Place, Ont.—The Canadian War memorial at Vimy Ridge which was recently unveiled by His Majesty, King Edward, bears the names of 11,285 Canadians who were killed in action in France, but whose resting places are unknown.
More than five times that number of Canadians were killed during the Great War. The actual number was 59,544. There were 138,166 wounded and 34,784 non-fatally injured, making a total of 232,494 casualties.
That was a heavy price to pay in manpower for a country of so small a population as Canada. Now does it tell the whole story. There was the aftermath of sickness and death, agony and wretchedness. During the period of hostilities, however, every second man who crossed the English Channel to France was killed, wounded or injured. The chance that he would not come back to Canada physically fit was fifty-fifty.
The financial cost is another side. In 1930 it was estimated that the total increase in the national debt of two billions between 1914 and 1930 was attributed entirely due to the war. Under the heading "war and demobilization" Canada spent 51,696,000,000 and in the fiscal year 1936 alone, the amount of money required for war pensions amounted to eleven per cent of the Dominion revenues while the care of returned soldiers took another three per cent. The two items together required one-seventh of the total monies received in the year by the Dominion.

Updated casualty figures posted online by Veterans Affairs Canada are as follows:
The armistice of November 11, 1918, brought relief to the whole world. Never before had there been such a conflict. For a nation of eight million people Canada's war effort was remarkable. 620,000 men and women served — 66,655 gave their lives and another 172,950 were wounded. It was this immense sacrifice that lead to Canada's separate signature on the Peace Treaty. No longer viewed as just a colony of England, Canada had truly achieved nation status. This nationhood was purchased by the gallant men who stood fast at Ypres, stormed Regina Trench, climbed the heights of Vimy Ridge, captured Passchendaele, and entered Mons on November 11, 1918.


Posted by regimentalrogue at 12:01 AM EDT