Proposed Reforms Would Be Costly (1913)
Topic: Canadian Militia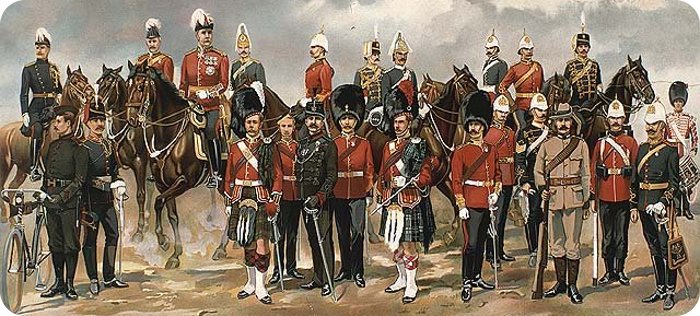 Proposed Reforms Would Be Costly (1913)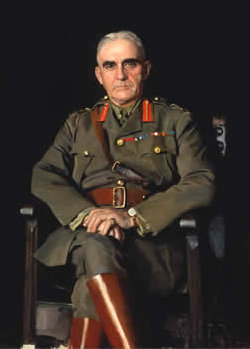 Sir Samuel Hughes, KCB, PC
(January 8, 1853 – August 23, 1921)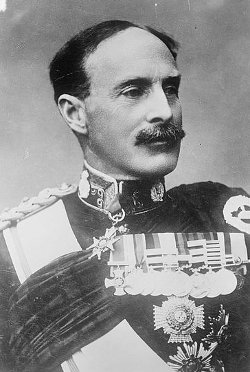 General Sir Ian Standish Monteith Hamilton
GCB GCMG DSO TD
(16 January 1853 – 12 October 1947)
The Toronto World, 19 August, 1913
But Minister of Militia Agrees With Views Expressed in Gen. Hamilton's Report
Ottawa. Aug. 18.—(Can. Press)—Col. The Hon. Sam Hughes today expressed his accord with the views contained in Sir Ian Hamilton's report of the Canadian Militia. "I took good care that he saw the bad as well as the good in the force," said the Minister.
Carrying out the suggested reforms would require an enormous expenditure, probably more than double the ten millions now spent annually on Canada's militia, so any effect given the recommendations will probably be gradual.
The following are the chief recommendations of General Hamilton to which the minister of militia referred:
Increase in the instructional staff of the active militia.
Localization of instruction in divisional areas by means of provisional schools.
Abolition of central schools for infantry.
Increase in the remuneration of officer instructors.
Direct engagement from outside sources of some of the sergeant-instructors.
Increase in the peace establishment of the active militia.
Amalgamation of weak units.
Sixteen days' paid training for rural corps as well as city corps.
Training for rural corps at other times than during camping period.
Consideration of alternate policies affecting the permanent force.
Wider dispersion of permanent force units as the active militia increases; or
Concentration of permanent force units and their employment as units.
Assimilation of permanent force units if concentrated to the regular model.
Interchange of permanent force and regular units.
Creation of adequate war reserves of arms, ammunition, clothing, equipment and stores.
Scientific treatment of horse registration in peace.
Institution of a national reserve.
Preparation of classified muster rolls of men liable and fit for service.
Organization on paper of a reserve militia.

Posted by regimentalrogue at 12:01 AM EDT