R.A.F. Pocket Book (1932 Edition)
Topic: RCAF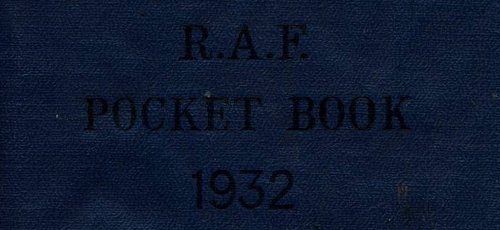 R.A.F. Pocket Book (1932 Edition)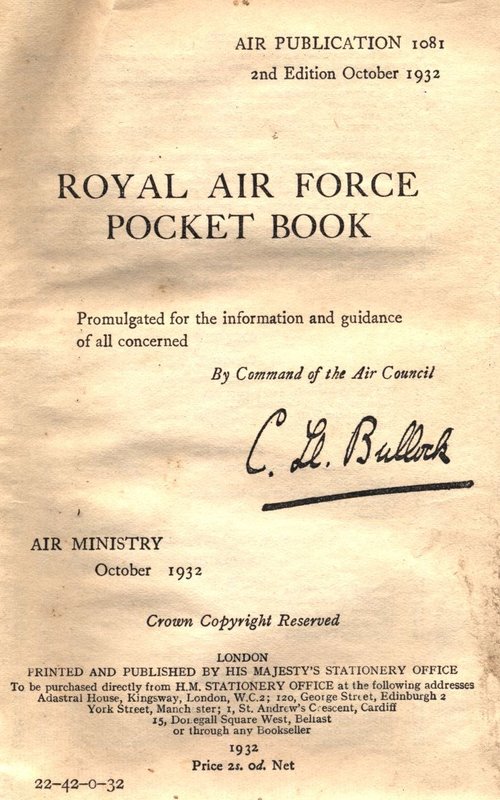 Following the example of the British Army's Field Service Pocket Book, the Royal Air Force authorizes the RAF Pocket Book. No doubt many officers of the Royal Flying Corps, and then the Royal Ar Force, were familiar with and probably carried the Field Service Pocket Book in the early years of the Air Services. The RAF Pocket Book provided much of the same information, but with a distinctive "air force" flavour with the inclusion of specific sections useful to their flying and ground support officers. One other change was made to ensure the Pocket Book's branding as an RAF item, the change from the standard brown cover of the Army editions to a distinctive blue.
The introductory note in the RAF Pocket Book reads (in part):
1. This publication is a Pocket Reference Book for use by personnel on active or overseas service, or on Staff and other Training Exercises, where the usual official manuals are not immediately available.
2. It is not to be quoted as authority for action, nor is it to be used as a text book for the study of subjects that are explained fully in training or other Royal Air Force publications. When necessary, however, official reference may be made to subjects that are not yet dealt with elsewhere.
3. Data likely to become obsolescent within a few years, such as the weight and dimensions of aircraft and other equipment, are given in a separate Appendix ("Weights and Dimensions," Appendix IV), which is to be kept in the pocket of the cover.

Posted by regimentalrogue at 12:01 AM EDT