a poor broken-down commissariat mule
Topic: Leadership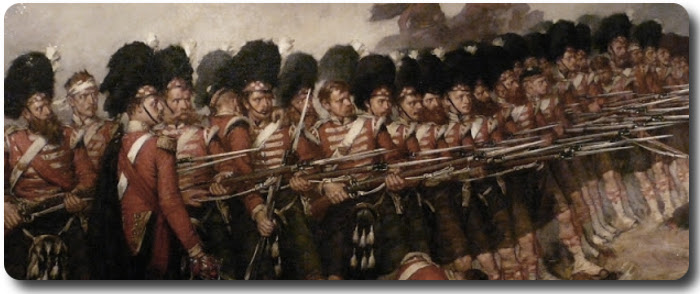 a poor broken-down commissariat mule
Voice from the Ranks; A Personal Narrative of the Crimean Campaign by a Sergeant of the Royal Fusiliers, Sergeant-Major Timothy Gowing, edited by Kenneth Fenwick, 1954
One day in March I was one of the sergeants with a party of men that had been sent to Balaclava to bring up supplies in the way of biscuit and pork, or salt junk (salt beef). We had a young officer with us, well mounted, who had but little compassion for poor fellows who were doing their best, trudging through the mud up to their ankles, with a heavy load upon their backs. The party were not going fast enough to suit the whim of our young and inexperienced commander, who called out to the writer.
The unfortunate man was doing his best to keep up, and he gave our young officer such a contemptuous look as I shall not forget as long as I live. Throwing his load of biscuit down in the mud, he exclaimed: 'Man indade! Soger indade! I'm only a poor broken-down commissariat mule!'
Here a light-hearted fellow burst out with 'There's a good time coming, boys !'
The poor fellow was made a prisoner of at once, for insubordination. But when I explained the case to our Colonel he took quite a different view of the matter, forgave the man, and presented him with a pair of good warm socks and a pair of new boots; for the poor fellow had nothing but uppers and no soles for his old ones. And in order to teach our smart young officer how to respect men who were trying to do their duty sentenced him to three extra fatigues to Balaclava—and to walk it, the same as any other man.

Posted by regimentalrogue at 12:01 AM EDT