Bigger Canadian Army Urged
Topic: British Army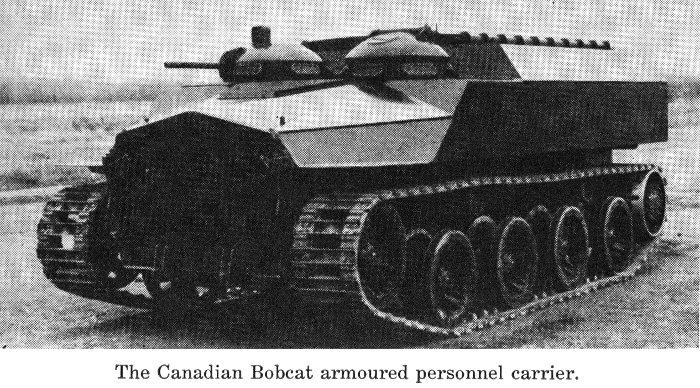 Bigger Canadian Army Urged to Patch Defence "Soft Spots"
Ottawa Citizen, 11 July 1963
By Charles Lynch, Southam News Service
The austerity-pinched Canadian army needs additional manpower it is it to fulfill its commitments in Europe and for home defence, Lt. Gen. Geoffrey Walsh, Chief of the General Staff, told the Commons defence committee today.
He gave the committee a picture of general army readiness, but pointed out several thin spots and dramatized the deficiencies by saying Canadian troops in Europe are "directly in the middle of the path" of any Soviet ground offensive.
He also described the peril of Soviet airborne troops establishing beachheads on Canadian soil, and the necessity of maintaining home defence forces to counter any such invasion.
General Walsh said the principle had now been established that two of the three army brigades now in Canada would be transported to Europe to "marry up" with the NATO army brigade.
Must Use Militia
But such a move, he said, would impose heavy drains on available manpower—and "to replace this manpower the only thing we can do is to avail ourselves of ex-Regulars and selected Militia personnel."
At no point did he mention the explosive topic of conscription, but he made it clear that when army force goals were cut from 59,000 to 50,000 in an austerity program last autumn, it left the army in a hard pressed condition to meet its commitments.
General Walsh outlines the army's equipment needs in addition to its manpower requirements, placing the emphasis on the Bobcat armoured personnel carrier as the item urgently needed.
Twenty prototype Bobcats are currently being produced for evaluation, following which a production order of 500 vehicles is expected.
NATO Force
General Walsh said the decision to deploy two additional brigades in NATO — even though they may not be moved into position immediately — involved detailed planning with the British War Office, since Canada's NATO troops are on the British supply system.
One of the brigade groups now in Canada could be move in a reasonably short time, he said and the second brigade group could be made available soon afterwards.
The question of stockpiling equipment for two reserve brigades in Europe had been looked at, he said, "but a preliminary study places the cost at approximately $135-million and a manpower requirements of at least 400 officers and men."

Posted by regimentalrogue at 12:01 AM EDT