Training of Officers RCOC
Topic: Officers

Training of Officers
Royal Canadian Ordnance Corps
Canadian Army Training Memorandum, No 16, July 1942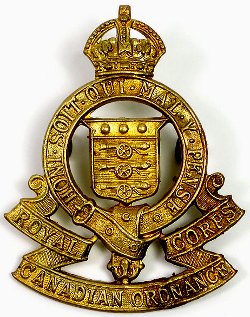 The combatant status of the R.C.O.C. and the experience gained by the Corps in theatres of operation point to the vital necessity of all commanders acquiring self reliance and the ability to act independently. The following are some aspects of training which should be carefully studied so that officers of the Corps will not be found wanting when subjected to the test of actual warfare.
1. The art of small manoeuvres. Knowing the ground in their vicinity. Whenever they move to a new location under more or less static conditions, they should make every effort to gain for themselves a thorough knowledge of the ground in all directions for a distance of up to 50 miles or more, according to the nature of the country. Pay particular attention to diversions, difficult places, alternative routes, etc.
2. Steps for local unit defence, A.A. and ground.
3. Map reading, compass reading.
4. To move the complete unit by night in any direction by lorry mileage and compass bearing (and not by reliance on sign posts).
5. A personal knowledge of weapons, Bren, A/T rifle and grenade and their defensive uses.
6. Be able to act as an Infantry Commander and co-ordinate fire control.
7. When the situation is tricky and no direct telephone or wireless is available, it is a wise plan to maintain communication by means of D.R. or a truck with the nearest unit on the telephone or wireless, thus enabling the Ordnance unit to be kept aware of pending moves.
8. Must be able to make a logical and concise appreciation and write logical and concise orders.
9. Know military and staff terms.
10. Learn first aid thoroughly, as recovery of vehicles often means recovery of a wounded crew.
11. Learn vehicle and driving discipline, and when on the move visualize the country both sides of the road so that immediate cover can be taken against aircraft attack. He must also train his men in the art of nipping off the road quickly until this becomes second nature, even in difficult places. On the appearance of enemy aircraft, drivers, unless properly trained, tend to park their vehicles in the road and run for cover with the result that the road becomes blocked by a burning vehicle.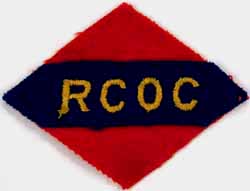 12. Approximate returns rendered promptly are better than accurate returns rendered after some delay.
13. Vehicles first, men next, self last.
14. Interior economy of a unit; as young 0.M.Es. with L.A.Ds. have sometimes to look after their own show and are not "fathered" by the "B" Echelon of the formation.
15. Act on the maxim "It is better to use initiative and act even if wrong than to do nothing".
16. Thorough training should be given to commanders of Recovery units in Recovery at Night.
17. R.C.O.C. officers do not always realize the need for a close liaison between R.S.Ds. and Salvage Organization.
18. It is desirable that they should make themselves familiar with the Divisional axes, not only with those in use at the moment, but also any alternative axes which may be used in the future. They should be familiar also with the conditions under which switches to the alternative axes would be effected.

Posted by regimentalrogue at 12:01 AM EST