Reading Advice for a Newly Appointed Officer
Topic: Officers
On being asked by a young officer for reading recommendations, rather than simply compiling a list, I returned with the following advice.
Reading Advice for a Newly Appointed Officer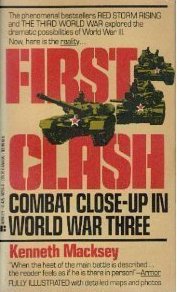 Good afternoon, and congratulations on your appointment,
In general, my advice for reading usually comes down to "read anything." The long-winded answer follows:
While the recent publications on Afghanistan may catch your eye, one thing to keep in mind is that the next war (when and if) will be different. What our troops did in Afghanistan was what worked there, our newest challenge will be to get a generation of soldiers to understand that it was only one solution.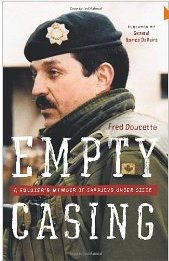 Balance reading on unconventional warfare with some of the older Cold War stuff, like "First Clash." All arms combat against a balanced enemy is something we haven't focused on in some time, but still need to know. While "today's enemy" may be a Taliban fighter with an IED and an AK, "tomorrow's enemy" may be equipped with T-72s, rocket artillery and the threat of chemical weapons. Also look for works like "Empty Casing" for an understanding of the range of employment our soldiers can experience.
Read anything that interests you on leadership and command, decision making, and management. Pick and choose the elements that suit your style; it will also help you understand others' approaches. Find "On the Psychology of Military Incompetence" for a good read.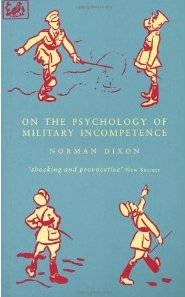 For history, I'd suggest starting with the history of your own regiment. Then explore the campaigns and battles the regiment celebrates. Becoming one of the local experts in regimental lore is never a bad thing and it can take years to absorb and place in context the minutiae.
Always keep in mind that what you need to pass your courses will be taught to you. It's easy to overwhelm yourself with detail that confuses the course learning environment, and you'll have time to layer on information you get afterwards to fill in what you feel are gaps.
I've always found that reading items of interest in science and technology is good to have for background knowledge. War may be an art, but we deal with a lot of science based realities. Physics, math, chemistry, the science of ballistics, anything you can think of has some applicability, and a little bit of knowledge is never a bad thing. Take care not to "lose" time going too deep into things where a basic level of knowledge will suffice. You can always revisit specific areas when your interest piques. Be a generalist until you find an area of focus.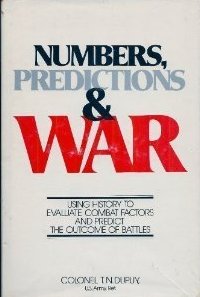 Challenge yourself occasionally, Pick up a book that stretches your reading level by its scholarly presentation, or even just the density of material. read them in small chunks and push yourself to digest complex material. One of my first tastes of this was Norman Dupuy's "Numbers, Predictions and War," an excellent little work that forces you to look at the concept of combat power in measurable terms.
And when you're not reading something specific to your military interests, look for things that are completely outside the framework. Read the occasional layman's book on economics, science or culture. Broaden your horizons and you'll start to look at the military side of things from different angles as well.
I tend to have two or more books on the go at once. Some I read a few pages at a time and digest the material slowly. Others I take chapter by chapter, or more. But when my mind tires of one, there's always another one I can pick up if the mood strikes me, usually with the intent of returning to finish the first.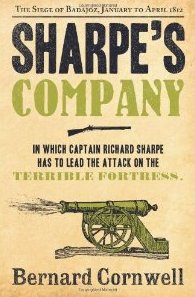 And don't ignore fiction. Fiction has the advantage of simplifying the scenario to just what the story needs. You can isolate and examine as you read and ask if you would have take the same decisions as the major characters.
I hope that offers a few lines of approach. The biggest thing to keep in mind is to not streamline your reading to such a tight focus that you can't see problems from other perspectives. (And there's a huge thread on the Army.ca forum about Reading Lists, etc., for specific recommendations.)

Posted by regimentalrogue at 12:01 AM EDT