Officers' Dress, First World War
Topic: CEF

The following kit list was written by Captain Harry T. Cock, The Royal Canadian Regiment, while serving as Officer Commanding "A" Company, 17th Reserve Battalion. From a typewritten version found in an album in the collection of The Royal Canadian Regiment Museum.
While soldiers enlisted in the Canadian Expeditionary Force were issued uniforms, officers were expected to provide their own uniforms and equipment.
---
Officers Dress
Usual Kit Required:—
1 Cap
2 Jackets
1 pr. breaches
1 pr. trousers
3 Suits Underwear
3 Shirts
6 Handkerchiefs
6 Socks
2 pr. boots
2 pr. puttees
2 Ties
1 British Warm
1 Trench Coat
1 pr. gloves
1 Regimental Cane
1 pr gum or Field boots
1 Wolseley or other valise
1 Kapok or other Sleeping bag or blanket
Canvas bucket
Canvas bath
Orders for Dress:—
Badges:—
Silver and gilt Cap badge
Bronze collar badges
Bright shoulder badges
Badges of rank worn on sleeve
Equipment:—
Sam Browne belt, two braces
All carried hooked or looped on belt of Sam Browne:—

Revolver (Webley recommended) carried on left side.
Field glasses on right side.
Compass.
Flashlight (Steward's pattern).
Water bottle in detachable cover and carrier on right side.

Haversack carried on left side
Pack, if carried, on support straps.
Great coat or Waterproof carried shoulders snapped on the "D" on the braces of the Sam Browne belt.
Web equipment is not worn.
Places recommended for purchase:—
Caps: Hawkes & Co., 1 Savile Row.
Jackets: Thompson & Sons, 14 Dover Street.
Breeches: Hammond & Co. or Tautz of Oxford St.
Swagger Stick: Brigg, St James St.
Badges: Hawkes & Co., 1 Savile Row.
Great coat: Hawkes & Co., 1 Savile Row.
Leggings: Mazwell, Dover St.
Camp Kit, etc.: Army and Navy Stores Ltd., Victoria St. Westminster.
Visiting Cards, Regimental Stationery, etc.: Army and Navy Stores Ltd., Victoria St. Westminster.
(signed)
H.T. Cock, Capt
The R.C.R.
OC "C" Coy, 17th Res Bn.
---
It should be noted that although officers in the front lines in France were dressing to appear indistinguishable from soldiers at a distance (through a German sniper's rifle for example), in the Reserve Battalions in Britain the clear distinction in dress was maintained.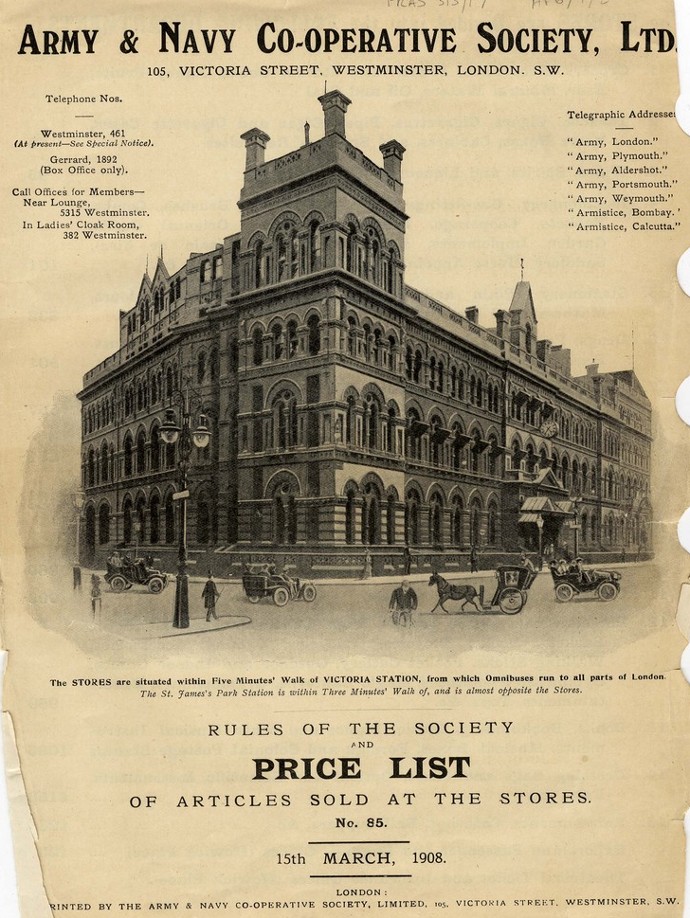 Posted by regimentalrogue at 12:01 AM EDT