The Royal Canadian Regiment in the Great War; 1914-1919
Topic: The RCR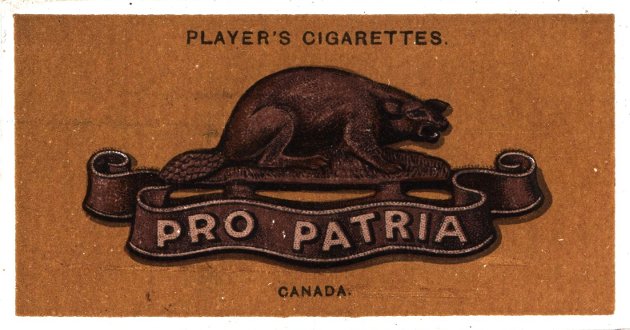 In 1914, the officers, non-commissioned officers and soldiers of The Royal Canadian Regiment (The RCR) formed a large share of the approximately 3000 professional soldiers in Canada's army. While the single infantry regiment of Regulars might have expected to find itself despatched to Europe at the outbreak of the First World War, this was not to be. Instead, the Department of Militia sent its one infantry battalion to garrison Bermuda for a year while Sir Sam Hughes executed his plan to create a new Expeditionary Force separate from the Regular Army and the Canadian Militia. The RCR would later join the Canadian Expeditionary Force in France as a unit of the 3rd Canadian Infantry Division, and the question of its deployment to Bermuda would be raised in the Canadian Parliament.
The RCR would serve in France and Flanders from November 1915 until the end of the War and approximately 4800 Canadians would wear the Regiment's eight-pointed star cap badge and fight as Royal Canadians. From Mount Sorrel in 1916, through Vimy in 1917 and ending with the Pursuit to Mons in 1918, The Royal Canadian Regiment would be awarded 16 Battle Honours for its achievements and sacrifices on the fields of battle in France and Flanders.
One member of the Regiment,
Lieutenant Milton Fowler Gregg
, would receive the
Victoria Cross
, and many others would receive
other awards
for acts of courage and meritorious service.
Discover more about The Royal Canadian Regiment in the First World War at The Regimental Rogue; presenting elements including the unit's War Diary and information on the officers and the NCOs and soldiers of the Regiment.

Posted by regimentalrogue at 12:01 AM EDT