The Halifax Armouries
Topic: Halifax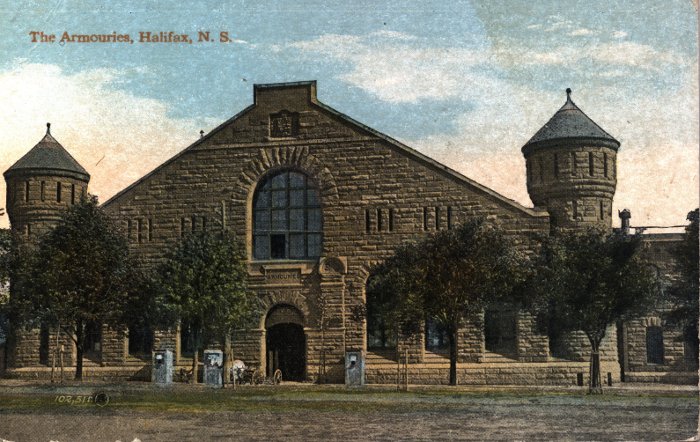 The above view of the Halifax Armouries is its most recognizable face to many people today. Haligonians whose daily commute or leisure activities take them along the main arteries bounding the Halifax Commons southwest of the Armouries would have no problem identifying the building by this profile. It is not, however, the "front" of the building as intended by the original design. As often happens when a city's evolution diverges from the orientations of its older architecture, the face of the Halifax Armouries actually fronts on Cunard Street, and not North Park Street (which runs across the side of the building as shown above).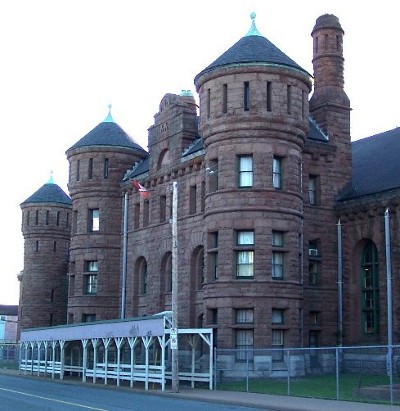 The Halifax Armouries was constructed between 1895 and 1898 at a final cost of $250,000 (over budget by $75,000), designed by Thomas Fuller, Chief Dominion Architect for the Department of Public Works, it's original purpose was to provide new accommodation for the city's Militia regiments, a duty to it continues to serve to this day.
Constructed by J.E. Askwith Co. of Ottawa, the Armories' outer walls required $17,000 worth of freestone which was quarried in Pugwash. The the interior was lined with $35,000 of pressed brick. Construction of the foundation required 16,000 cubic feet of granite, and the whole was held together by 35,000 barrels of cement mortar.
At 50 metres wide by 92 metres long, the building provided one of the largest enclosed and unpillared spaces in the Dominion at the time of its construction, rivaled only by another Armoury in Toronto which was also designed by Fuller and used new iron and steel roof trusses to provide for a wide open drill floor. The Halifax Armouries was also he first building of its type to have electric lighting included from the design stage.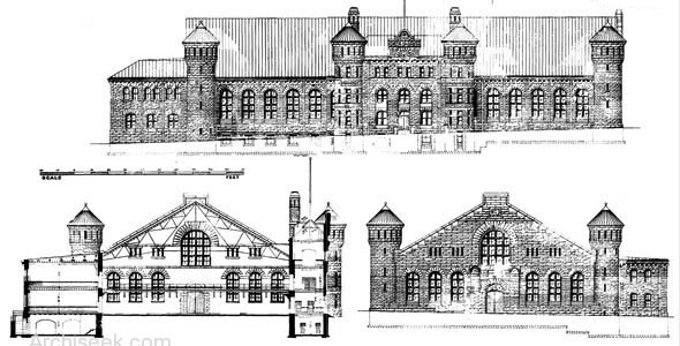 The Halifax Armouries remains the home of these Reserve units:
3 Squadron, 36 Signal Regiment
Posted by regimentalrogue at 12:01 AM EDT
Updated: Thursday, 14 March 2013 9:40 PM EDT